'The Purge 2' In Development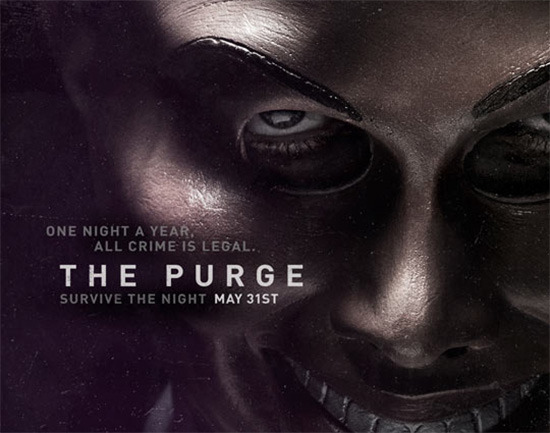 The Purge opened last Friday and handily won the weekend, taking twice the coin of the next most potent competitor, The Internship. The Purge cost $3m to make and earned $34m, meaning that a sequel was almost inevitable. Add to that fact a tax rebate from the state of California, which will refund quite a big chunk of the sequel's production budget, and producer Jason Blum has a big thumbs-up to make The Purge 2. Which is why his company tweeted the following:
The Purge 2 is in development @UniversalHorror #ThePurge

— Blumhouse (@blumhouse) June 11, 2013
We don't know whether or not writer/director James De Monaco will return, or which of the cast members of the original will be back. Some of them can't return, but we won't spoil which ones. 
As to the idea of the sequel, there's a lot of room in the idea to go deeper. The Purge felt like an almost-exploitation movie that would perhaps have been better off if it could go all the way with the crazy premise. (Which details a future America in which crime and poverty have been reduced to almost nothing... by making all crime legal for one night, during which most criminals and poor are killed off.)
The characters in the first weren't quite archetypes but they weren't quite people, either, and better characterization combined with a more intense and detailed portrayal of the America that relies on the Purge could create a movie that better exploits the core idea. The first got to introduce the scenario, and now there's really room to go nuts with it.
While the first film was made for about $3m, Variety's report on a California tax credit for the sequel says that the state could give Blumhouse Productions a $2.25m rebate. Combine that with the report that up to 25% of the film's production budget could be recouped, and that suggests the sequel might be bumped up to the $10m range. We'll see if that takes place, and it won't matter much for audiences one way or the other regardless.