'50 Shades' Scribe Kelly Marcel Writing 'The Little Mermaid' For Joe Wright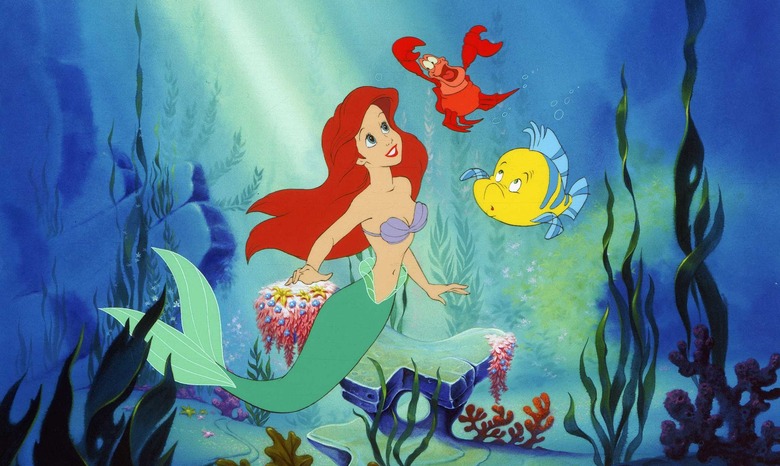 Like Cinderella, Snow White, and her other fairy tale sistren before her, the Little Mermaid is getting her very own cinematic live-action adaptation. And happily for the iconic fish-woman, she's got some seriously promising talent backing her up.
Kelly Marcel has just been tapped to rewrite The Little Mermaid for director Joe Wright. Though the most famous incarnation of the tale is likely the 1989 animation, pictured above, Wright and Marcel won't be telling Disney's version of the tale. Instead, it'll draw from the Little Angel Theatre's stage production, based on Hans Christian Anderson's classic story. Hit the jump for more details.
While Disney's animated feature (pictured above) is likely the best known adaptation of the source material, Wright will get his inspiration mostly from the Little Angel Theatre's version of the story. Seeing as they're a puppet company catering mainly to families, that likely means he'll take a kid-friendly approach. Wright's relationship to the theater goes way back — it was founded by his father, John Wright.
Marcel's screenwriting career has really taken off in the past few years. She was one of the creators behind the Steven Spielberg-produced Fox drama Terra Nova, and attracted a lot of positive notice for her Black List script Saving Mr. Banks. Disney is turning that one into an Oscar bait-y movie as we speak.
Marcel was also the one to land the coveted Fifty Shades of Grey writing gig. Coincidentally, there were rumors a few weeks ago that Wright was being courted to direct the erotic drama. Scheduling issues made Wright's involvement an impossibility, but now the two will get their chance to collaborate after all.
Not surprisingly, Wright's movie isn't the only Little Mermaid in the works right now. Sony has been plugging away at a darker, more romantic take on the tale for a couple of years now, with Shana Feste (Country Strong) set to direct. Despite a couple of recent duds (Jack the Giant Slayer, anyone?) the fairy tale trend isn't going away anytime soon.