Indies 'Kill Your Darlings' And 'Dallas Buyers Club' Set Release Dates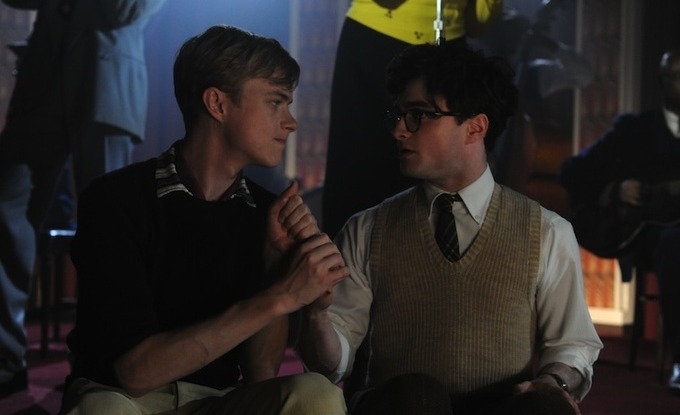 We're smack in the middle of summer blockbuster season right now, but once the weather cools there'll be some interesting indies making their way into theaters. Sony Classics has just penciled in the Beat drama Kill Your Darlings for a fall bow, while the Matthew McConaughey-starring Dallas Buyers Club is jumping right into the prestige-pic fray with a December debut. Hit the jump for more details.
Directed by John Krokidas, Kill Your Darlings centers on the young stars of the Beat generation — Allen Ginsberg (Daniel Radcliffe), Jack Kerouac (Jack Huston), William S. Burroughs (Ben Foster), and Lucien Carr (Dane DeHaan) — in the midst of a crisis. The film's been getting strong reviews on the festival circuit, so it's nice to hear that general audiences will get our chance to see it sooner rather than later.
Meanwhile, Focus Features is gunning for Oscar with a December 6 date for Dallas Buyers Club. If you've seen pics of McConaughey looking alarmingly slim in recent months, this movie is the reason why. The fact-based drama centers on AIDS sufferer Ron Woodroof (McConaughey), who begins experimenting with and then smuggling non-FDA-approved medicines, sharing the knowledge and drugs with other patients.
Dallas Buyers Club has that slot all to itself for the time being, which probably has to do with the fact that it falls the weekend after Thanksgiving. But it'll be surrounded on all sides by promising pictures, including Spike Jonze's Her, Alexander Payne's Nebraska, Disney's Frozen, and Mandela: Long Walk to Freedom in late November and The Hobbit: The Desolation of Smaug and David O. Russell's American Hustle in early December.