Christoph Waltz Cast In Reality-Based Euro Thriller 'True Crimes'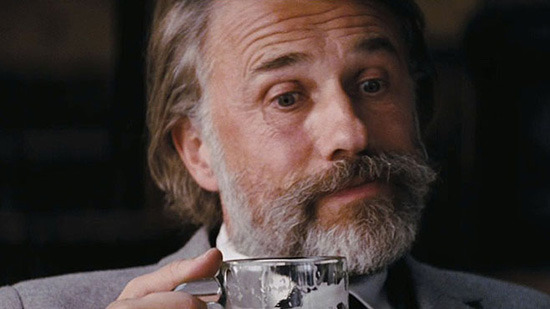 I've said it before: if you get a chance to option an article written by David Grann, do it. The guy's got a masterful nose for story, or one hell of an editor at the New Yorker), and his articles are almost universally being used as the basis for films.
(Other Grann work in development includes The Old Man and the Gun, The Lost City of Z, The Yankee Comandante and The Brand; his article The Chameleon inspired The Imposter.)
One piece, True Crime, was optioned by producers Brett Ratner and David Gerson, who once had the project set up at Focus. That situation didn't work out, but now they've landed Christoph Waltz to star. The story tells of a Polish writer who was targeted as the prime suspect in a cold case murder thanks to his novel in which the details of one character's murder lined up surprisingly well with those of the real case.
THR reports that there is no director at this point, but that Waltz's Carnage director Roman Polanski could come on. Waltz will play the detective who "reopens the cold case and becomes entangled in the dark underworld of Poland's sex rings, prostitution and drugs."
The recap from the New Yorker offers a lot more details. What a great story this is:
Writer describes the discovery of Janiszewski's body in the Oder River in December, 2000. Janiszewski had run a small advertising firm in the city of Wroclaw. He had no apparent enemies and no criminal record. After six months, the investigation was dropped. Tells about police detective Jacek Wroblewski taking an interest in the Janiszewski case in 2003. In cold cases the key to solving the crime is often an overlooked clue in the original file. The file detailed a series of calls to Janiszewski's cell phone on the day of the murder, some from a phone booth down the street from his office. Yet the cell phone had never been found. Wroblewski and a colleague traced the cell phone, which had been sold on an Internet auction site four days after Janiszewski disappeared. The seller, investigators learned, was a thirty-year old Polish intellectual named Krystian Bala. Bala had recently published a sadistic, pornographic, creepy novel called "Amok." The book featured a murder not unlike Janiszewski's and a narrator named Chris, the English version of Bala's first name.
There's quite a lot more to the story than that, but you get the idea, and can probably see why it makes a great basis for a film.