Drafthouse Films Buys Live-Action/Animated Sci-Fi Hybrid 'The Congress'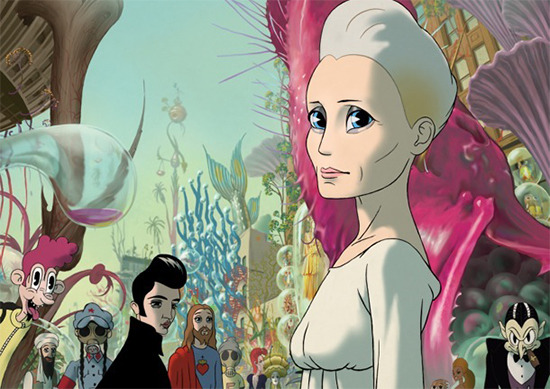 Drafthouse Films has been on a roll out of Cannes. The relatively new distributor bought both Nothing Bad Can Happen and the very weird, appealing Borgman (trailer here) at the festival.
Now Drafthouse has partnered with Films We Like to pick up North American distribution rights to Ari Folman's The Congress. The film stars Robin Wright as a version of herself; in the film she's an actress who sells her digital likeness to a movie studio. The film opens with live-action scenes, but quickly goes into animated flights of wild imagination. Paul Giamatti, Jon Hamm, Kodi Smit-McPhee, Harvey Keitel and Danny Huston also star.
Drafthouse will handle the film in the US and Films We Like will take care of Canadian distibution. Sadly we have to wait until 2014 for the theatrical and VOD release. Check out the trailer below. 
A loose adaptation of Stanislaw Lem's "The Futurological Congress," a 1971 black humour science fiction detailing the exploits of the hero of a number of his books, Ijon Tichy, as he visits the Eighth World Futurological Congress at the Costa Rica Hilton. The book is Lem's take on the common sci-fi trope of an apparently Utopian future that turns out to be an illusion.