'Runner Runner' Trailer: Ben Affleck And Justin Timberlake Tangle Over Millions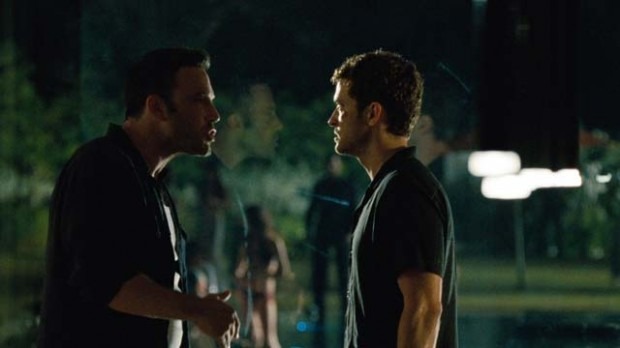 When a college student loses everything playing online poker, he believes he's been cheated and hunts down the man responsible. That's the just the start of Brad Furman's Runner Runner, which stars Justin Timberlake in the student role and Ben Affleck as the cheater. The two men team up, and before you know it, Timberlake's character is in way over his head with the F.B.I. breathing down his neck.
The first trailer for the September 27th thriller is now online. Check it out below.
Thanks to The Film Stage for the heads up from Yahoo Movies.
Coming off of Argo, no one has more heat than Ben Affleck. And Justin Timberlake has been everywhere the past few months, promoting his latest album. Those two things said, this trailer did nothing for me. Where's the hook? Online poker? Ben Affleck as the bad business man? We saw that over a decade ago. Surprisingly, the one element that has me a tad more optimistic is Furman, who took a similarly bland-on-paper film, The Lincoln Lawyer, and gave it enough style and substance to turn it into a surprise hit. With this cast, hopefully he can do the same.
What did you think of the trailer for Runner Runner?