Emma Stone Out, Mia Wasikowska In For Guillermo Del Toro's 'Crimson Peak'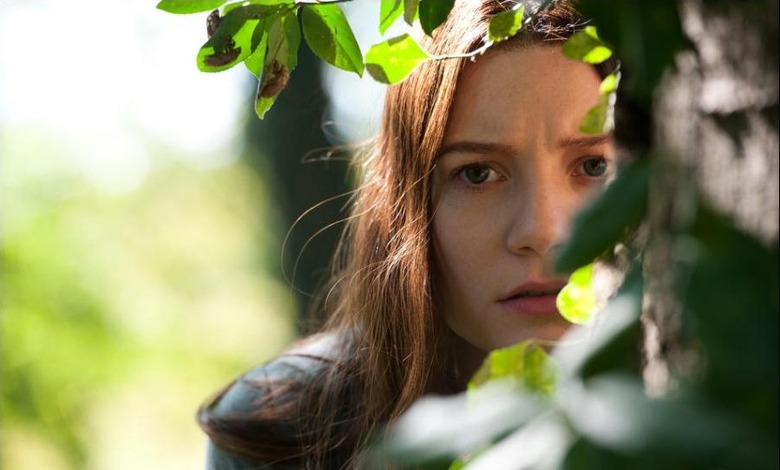 Guillermo del Toro's Crimson Peak has been picking up A-listers at an impressive clip, but now the casting's hit a bit of a snag. Emma Stone, who was the first star to sign on for the film back in January, has now dropped out.
Fortunately, del Toro's already closing in on a more than suitable replacement. Mia Wasikowska is reportedly in talks to fill the part, provided she can get the scheduling to work out. Benedict Cumberbatch, Jessica Chastain, and Charlie Hunnam remain attached. More details, including character info, after the jump.
Wasikowska's involvement hinges right now on whether or not she can figure out the timing. Ironically, she's just as busy as the actress she's replacing. Wasikowska was just seen in Chan-wook Park's Stoker, and has Jim Jarmusch's Only Lovers Left Alive, Richard Ayoade's The Double, and John Curran's Tracks all coming out in the next year or so. Additionally, she's set to star in David Cronenberg's Maps to the Stars, Todd Haynes' Carol, and a new adaptation of Madame Bovary.
Details on del Toro's haunted house pic are being kept vague at the moment, but we know Crimson Peak will be set at the turn of the century in the U.S. and England (specifically, Cumbria). The filmmaker has described it as both a ghost story and a gothic romance. If Wasikowska boards, she'll play Edith Cushing, a young author who realizes that her new husband isn't exactly what he seems.
Hunnam's role hasn't been confirmed, but it seems likely he'll play her spouse. Cumberbatch and CHastain will portray aristocratic siblings. Del Toro, Matthew Robbins, and Lucinda Coxon wrote the script. No release date has been set, but production is expected to get underway in early 2014.