Superhero Bits: Iron Man 3, Man Of Steel, X-Men: Days Of Future Past, R.I.P.D., The Avengers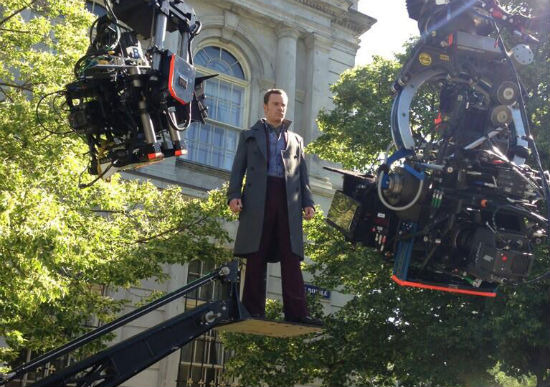 Would Joss Whedon make The Avengers 2 without Robert Downey Jr.? Want to see a steelbook for the Iron Man 3 Blu-ray? When will Agents of S.H.I.E.L.D. start filming again? Where can you read more about Thor's activities in The Avengers? Which Superman world record was recently set? Are James Gunn and Edgar Wright sharing Marvel secrets? Read about all this and more in this edition of Superhero Bits.
Michael Fassbender is back as Magneto in X-Men: Days of Future Past, thanks to Bryan Singer.
Joss Whedon told The Daily Beast  he won't make The Avengers 2 without Robert Downey Jr.:
He is Iron Man. He is Iron Man in the way that Sean Connery was James Bond. I have no intention of making 'Avengers 2' without him, nor do I think I'll be called upon to do that. I don't think it's in my interest, Marvel's interest, or his interest, and I think everything will be fine.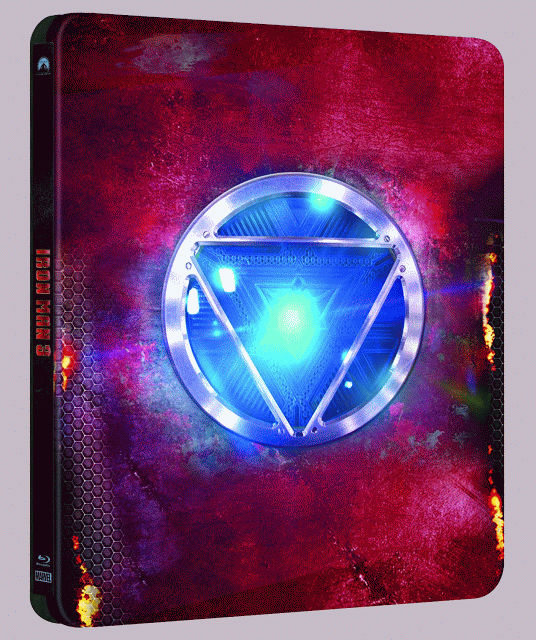 Andromeda High posted a Spanish steelbook for Iron Man 3 on Blu-ray.
Lucas Till has been Tweeting from Canada. Is Havoc going to appear in X-Men: Days of Future Past?
USA Today premiered the trailer for a Disney summer special, Phineas and Ferb: Mission Marvel.
The Huffington Post pleads for a Flash movie before Justice League can happen.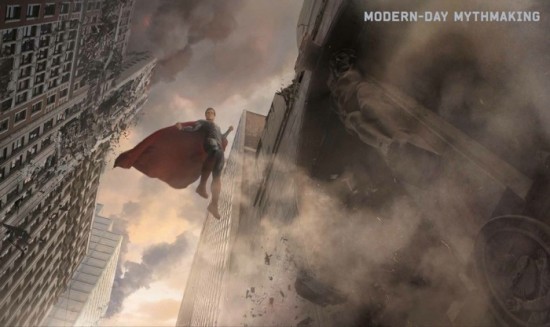 Ain't It Cool News ran some images from the book Man of Steel: Inside the Legendary World of Superman.
Now with a full season pick up, Agents of S.H.I.E.L.D. will start filming again in July.
Due to the amount of graphics and images included in Superhero Bits, we have to split this post over TWO pages. Click the link above to continue to the second page of Superhero Bits.

Cine 1 (via CBM) posted this new banner from R.I.P.D..
DC Comics has announced a new version of their digital comics which allows readers to choose their own outcome. Among the titles? Batman: Arkham Origins.
Amy Adams appeared on The Ellen Show and more and brought clips from Man of Steel with her.
The Thor: The Dark World prequel comic tells much more about what Thor was doing during The Avengers.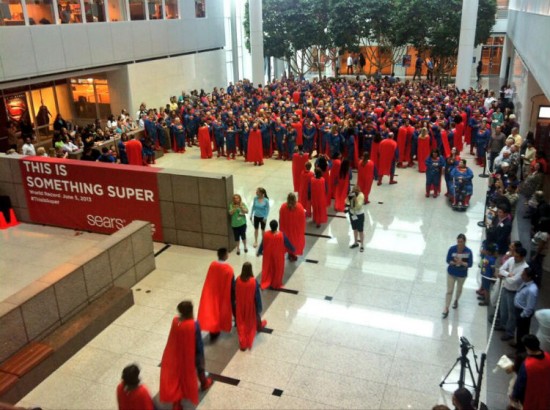 A Chicago Sears set the world record for number of Superman's in one place.
The first look at Batman: Zero Year is out there, thanks to Bleeding Cool.
Ram Trucks released a new Man of Steel commercial.
It's nice to think the directors of Guardians of the Galaxy and Ant-Man are in London sharing secrets.