'Breaking Bad' Poster And Teaser: The End Is Nigh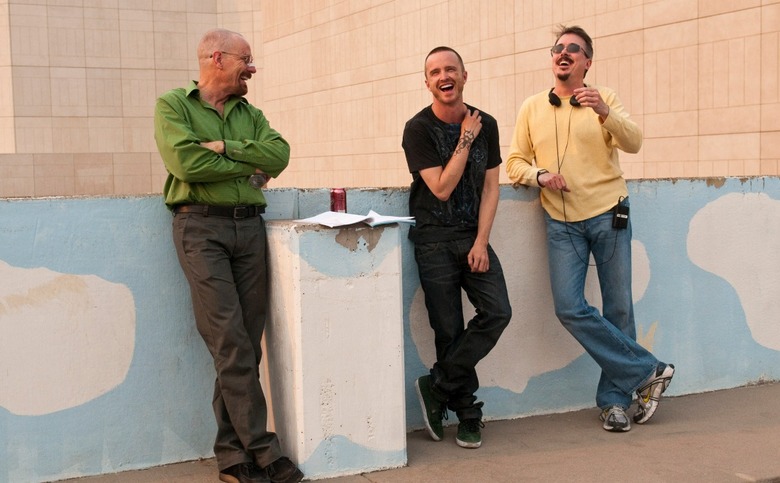 Whether we're measuring Walt's journey in real time (five and a half years), show time (about two years), or TV seasons (five), what's certain is that it's almost at an end. It's anyone's guess whether that means death, jail time, an escape, or something else entirely for our favorite meth kingpin, but we'll find out when the final eight-episode stretch of Breaking Bad begins in about two months.
To remind viewers of that fact, AMC has put out the first poster and teaser for the second half of the fifth and final season. Check them out after the jump.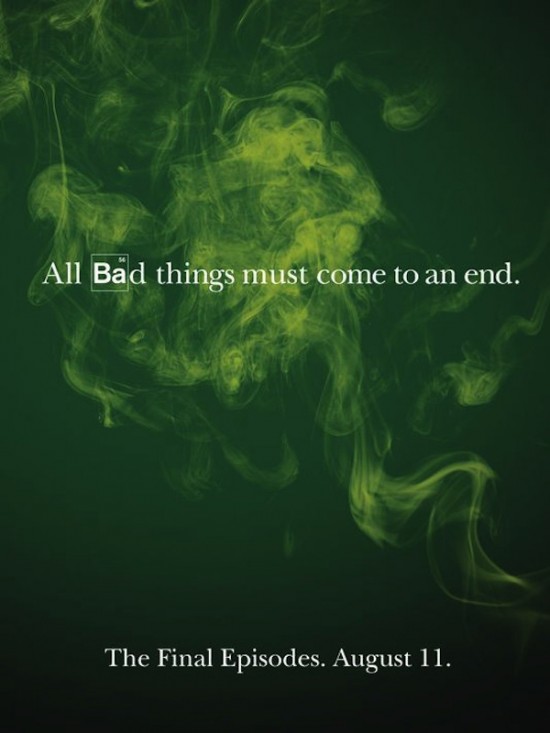 The ten-second teaser isn't any more revealing. There's not a frame of new footage to be found here, just the same tagline with added animation and narration.
I'd expect AMC to put out new art featuring Walt at some point in the next several weeks, but for now the bare-bones style seems like the right way to build up anticipation.
Besides, the network has already given us a first peek at (Bryan Cranston) and Jesse (Aaron Paul). The photo below made the rounds a couple of months back. Apparently it's from the first of the new episodes, though it kinda looks like it could be from any point in the series. How many times have we seen Mr. White doing this half-bullying, half-pleading thing with his partner in crime?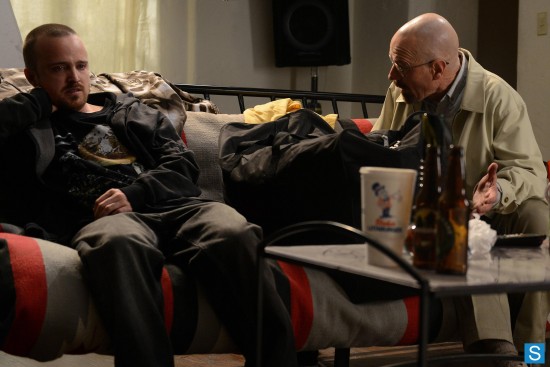 Whatever it is Walt's trying to talk Jesse into this time, I'm sure it's nothing good. I fear to see what'll become of this poor kid when Breaking Bad returns August 11.