J.J. Abrams Adapting Rod Serling's Unproduced 'The Stops Along The Way' Into TV Mini-Series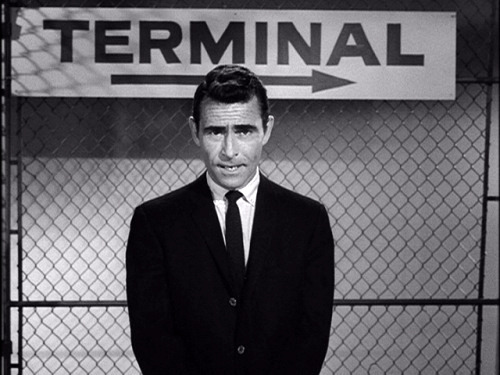 Nearly forty years after his 1975 death, few names in genre circles carry the same weight as Rod Serling. The writer/producer/host created a cornerstone of the modern age of television with The Twilight Zone, and his approach to storytelling echoes today. (Sadly, his best tendencies are rarely emulated, but that's the way it goes.)
Now J.J. Abrams and Bad Robot have made a deal with the Serling estate to develop one of his lingering unproduced screenplays as a television mini-series — sorry, "event series." The Stops Along the Way is described by Serling's widow Carol Serling as "one of my husband's favorite pieces," and the story is one that Abrams has wanted to tackle for some time, and has been a focus of his long discussions with the Serling estate.
Variety says The Stops Along the Way was originally envisioned as a mini-series when Serling wrote it in the '70s — had he been able to produce the show, it could have been among the sort of projects Will Ferrell and Adam McKay are drawing upon for their IFC show.
There's no detailed description of the show to deliver, but Carol Serling says it "takes place over a long period of time" and that it features "a little bit of fantasy, a little bit of imagination." There's little info on the script available online, which is probably just the way Abrams likes it.
There's no broadcast home for the show as yet, but it will be shopped as a limited series.