Warner Bros. Gave Up 'Friday The 13th' And 'South Park' Rights For Piece Of Christopher Nolan's 'Interstellar'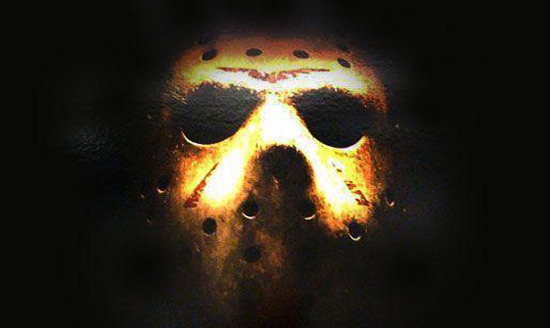 Almost like a kid trading baseball cards, Warner Bros. reportedly swapped Jason Voorhees and Eric Cartman for Christopher Nolan. Nolan's next film, Interstellar, is set up at Paramount Pictures and will be co-produced by Warner Bros. Some insiders wondered how the rival studios came to an agreement over this massive movie and now, The Hollywood Reporter has the answer. Warner Bros. had to relinquish partial rights they held to a new Friday the 13th sequel, as well as a second South Park movie, to Paramount in order to get a piece of Nolan's November 2014 sci-fi film.
The one catch is Paramount would have to make those sequels in the next five years or Warners gets their stake back.
The Hollywood Reporter broke down how Warner Bros. owns any stake at all in Friday the 13th or South Park, two properties that are generally associated with Paramount.
Paramount handled the domestic distribution for the original Friday the 13th with Warner Bros. handling international. Creator Sean Cunningham eventually took the rights to New Line (to make Freddy vs. Jason), which was then purchased by Warners. But just as they were set to make a 2009 reboot, Paramount came in as a 50-50 partner because of those original deals. New Line handled domestic distribution and Paramount international.
South Park is complicated too. The show started on Comedy Central, which was initially a mix of the Time Warner Comedy Channel and a Viacom (who owns Paramount) channel named, Ha!. So even though Time Warner eventually gave up their stake in Comedy Central, Warner Bros. held some rights to South Park and handled international distribution for the 1999 musical. Paramount did domestic.
According to the THR, "Efforts to launch a sequel to the rebooted Friday as well as a second South Park movie were complicated due to both studios having a share in them." So that was Paramount's price. Get on the Christopher Nolan train with us, but we want to make Friday the 13th and South Park movies without you. Warners agreed.
This, reportedly, has to happen in the next five years though or Warner Bros. will get their small stake in the two franchises back. What does that mean? If we were ever to get a Friday the 13th reboot sequel, or maybe a second South Park movie, it'll happen relatively soon.
Then there's Interstellar. Warner Bros. giving up two massive cash cows for this movie seems like an awfully huge vote of confidence both in Nolan and the film itself. Either that, or a lack of confidence Paramount can get those other two movies off the ground. What do you think?