'American Sniper' Could Lead Steven Spielberg And Daniel Day-Lewis To 'Thank You For Your Service'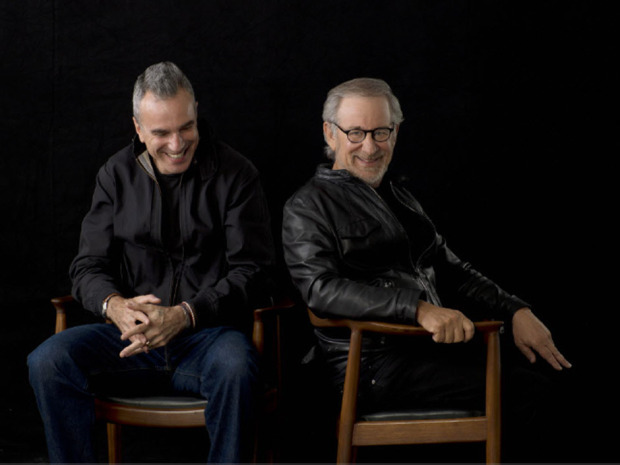 At times when you can watch a nucleus of interest form in Hollywood, and it is happening right now around screenwriter Jason Dean Hall. His script for American Sniper, based on the life of the late Chris Kyle, has been in development with Bradley Cooper, and it attracted Steven Spielberg, who now plans to direct the film.
Now Hall is poised to script an adaptation of the book Thank You for Your Service, which examines vets returning home with post-traumatic stress disorder (PTSD). As it turns out, Spielberg is reportedly interested in taking on that adaptation as well, potentially as a reunion with his Lincoln star Daniel Day-Lewis.
Deadline has that detail in a terrific portrait of Hall. The site mentions this new development as a long-term possibility at this point, but the notion of Spielberg and Day-Lewis reuniting on powerful material such as this is very appealing. (The awful intersection between the two projects is that Chris Kyle was killed by another veteran who was suffering from PTSD. The New Yorker ran a terrific piece yesterday about Kyle, as well.)
There's good material in the piece about Hall's approach to American Sniper, and for now we'll see how that turns out. But expect to hear more about Thank You for Your Service in the future; the potential there is great. (There's also a potential downside, which would be that this script could end up being too close to American Sniper.) Here's a description of Thank You for Your Service:
No journalist has reckoned with the psychology of war as intimately as David Finkel. In The Good Soldiers, Finkel shadowed the men of the US 2-16 Infantry Battalion in Baghdad as they carried out the grueling fifteen-month "surge" that changed them all forever. Now Finkel has followed many of the same men as they've returned home and struggled to reintegrate – both into their family lives and into society at large.
In the ironically titled Thank You for Your Service, Finkel writes with tremendous compassion not just about the soldiers but about their wives and children. Where do soldiers belong after their homecoming? Is it reasonable, or even possible, to expect them to rejoin their communities as if nothing has happened? And in moments of hardship, who can soldiers turn to if they feel alienated by the world they once lived in? These are the questions Finkel faces as he revisits the brave but shaken men of the 2-16. More than a work of journalism, Thank You for Your Service is an act of understanding — shocking but always riveting, unflinching but deeply humane, it takes us inside the heads of those who must live the rest of their lives with the realities of war.