'The To-Do List' Red-Band Trailer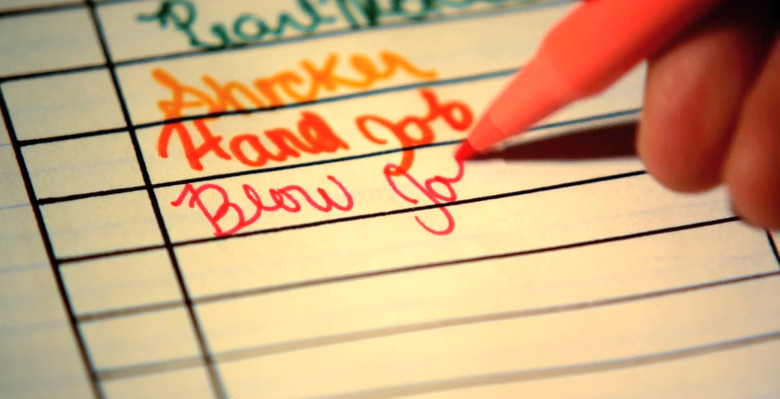 In The To Do List, Aubrey Plaza plays a high school graduate who decides she needs to make some serious headway (er) into sexual experience before going off to college. Think of a film like Superbad oriented around a female character, and you might have the right frame of mind.
We saw a red-band teaser not long ago, but that seems to have been pulled. Here's the official red-band look at the film, complete with all the sexually explicit talk you might expect, along with a showing from some of the supporting cast. (Which includes Andy Samberg, Donald Glover, Christopher Mintz-Plasse, Connie Britton, Alia Shawkat, Johnny Simmons, Mae Whitman and Clark Gregg.) The winner in this trailer is definitely Bill Hader, who gets to close out the end of this edit with a particularly awkward scene, handled in a way that would likely never happen in real life — which is why it is funny as hell on film.
The To Do List arrives on July 26th. Yahoo has the trailer.
Set in 1993, valedictorian Brandy Klark wants to shed her uptight image before college, so she assembles a to do list of all the "activities" she missed out on in high school. Quickly realizing that she's way out of her depth, Brandy solicits her best friends, older sister and burnt-out boss for their help and advice. If the group is going to complete the list by September they'll need plenty of imagination and very open minds.