Muse Music Video Reveals New 'World War Z' Footage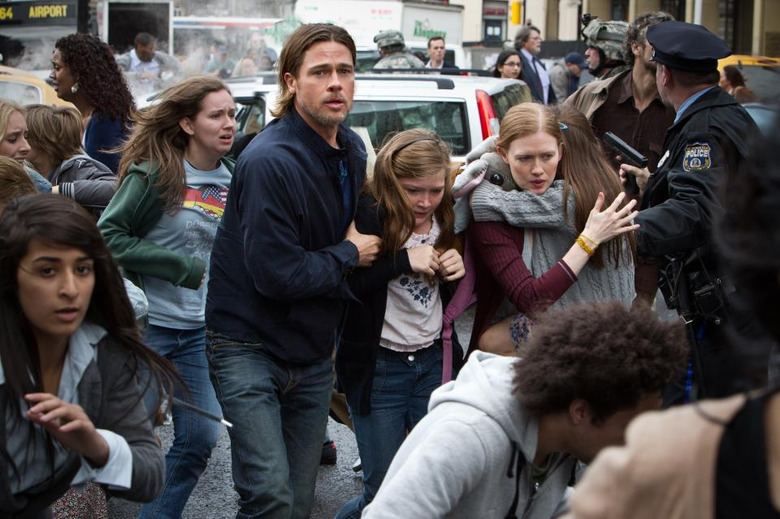 Movie critics seem very divided on Marc Forster's World War Z, but maybe it'll get more solid approval from music lovers. Brit band Muse has contributed a couple of tunes to the soundtrack, including "Isolated System" from the 2012 album The 2nd Law. Paramount has just revealed a new music video for the song, and it is chock full of new footage from the film. Check it out after the jump.
[via Yahoo! UK]
We'll find out in a few weeks whether the movie itself is any good, but this video does a great job of building tension, making the eventual chaos that much more frightening. While Muse turned down the opportunity to score the entire film, due to scheduling conflicts, they were able to pitch in a couple of tracks. Pitt reportedly wanted the music to have an Exorcist-like feel, and as The Playlist points out "Isolated System" does indeed bear a resemblance to Mike Oldfield's "Tubular Bells."
Coincidentally, Muse frontman Matthew Bellamy had himself turned to the film's source material, Max Brooks' novel World War Z, for inspiration while working on The 2nd Law. "I was reading World War Z when I made the album — and I loved it — it had an influence [on] songs like 'Survival', like 'Isolated System'," he revealed to Absolute Radio (via Digital Spy). "So it's a really great fit."
World War Z opens June 21.