Red Letter Media Breaks Down References In 'Star Trek Into Darkness'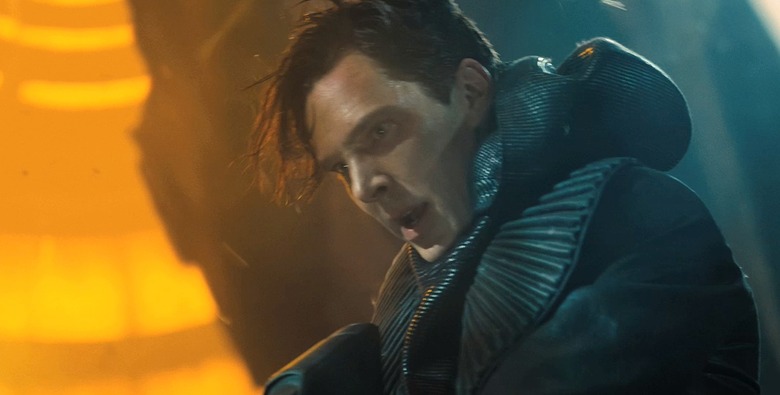 Some of Red Letter Media's movie breakdowns and reviews featuring the Mr. Plinkett character are more self-indulgent than others, with drunk/gross jokes getting in the way of the movie talk. Maybe that's par for the course when talking about some of the films being discussed, as they can be pretty self-indulgent as well.
Case in point is Star Trek Into Darkness, which Red Letter Media takes to task in a new video. The subject is not the film's general plotting and storytelling, but its specific reliance on ideas featured in previous Star Trek stories. It's no shock that the film's "secret" villain gets a lot of time here, but Into Darkness borrows lot more from previous Trek tales than some viewers realize.
Granted, with a narrative series as long-running as Trek there's bound to be some overlap between elements. But for those who haven't memorized the nuts and bolts of all the previous movies and TV episodes, there will be a few eye-opening mentions in the video below. There's healthy dose of Plinkett nonsense here, much of it not safe for work, but you'll also find a detailed rundown of the many Trek ideas that get a "second life" in this year's film.
Needless to say, Star Trek Into Darkness spoilers abound in the video.