VOTD: Julie Delpy And Ethan Hawke Break The Fourth Wall In "Don't Talk Or Text" Alamo Drafthouse PSA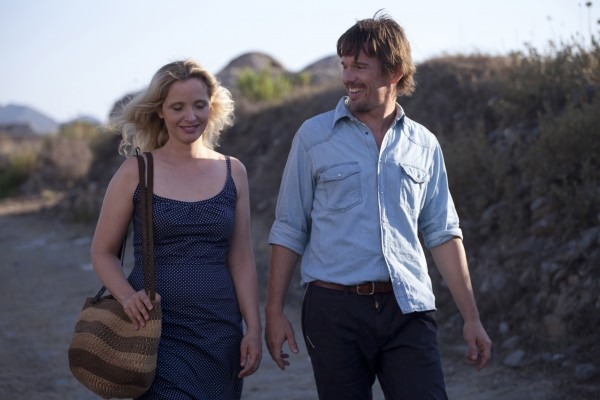 Julie Delpy and Ethan Hawke have an easy, familiar chemistry on screen; it's no wonder their third pairing, Before Midnight, stands out as one of the best films of the year so far.
Now the two have been recruited (along with their offscreen cinema partner Richard Linklater) to take part in a "don't talk or text" PSA for the Alamo Drafthouse theater chain. The result is great, as it features the two perfectly in character as seen in the Before films, but also because it plays with the fourth wall and expresses some of the vitriol that many audience members feel when someone else is being inconsiderate in a movie theater.
Trivia: This seems to have been shot on the balcony of the Violet Crown Cinema, a downtown Austin competitor to the Drafthouse chain.
Before Midnight is in theaters now.