'Entourage' Creator Doug Ellin To Rewrite 'Bad Santa 2'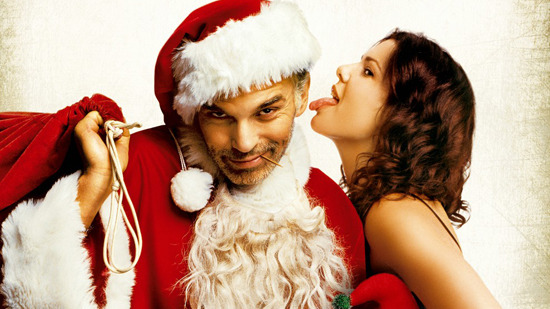 That Bad Santa sequel we've heard about for such a long just got some HBO swagger. Doug Ellin, the creator of Entourage, has signed on to rewrite, and possibly direct Billy Bob Thornton in Bad Santa 2. The actor is hoping to shoot the R-rated Christmas comedy at the end of the year.
Deadline broke the news of Ellin joining the project. Apparently he's currently rewriting the first version of the script by Johnny Rosenthal and could direct if the schedule works out. The obstacle is that he has yet to hear the status of his Entourage movie, which is written and ready to go once HBO gives the green light. If both projects happened at the same time, you'd imagine Entourage would take precedence, but that's just speculation.
The pairing of Ellin with this material, the story of an evil man who dresses up as Santa Claus to rob malls, might seem odd on the surface. However, with Entourage, Ellin proved he has a knack of blending adult humor with a light, fun sensibility. Plus he's made two features, Phat Beach and Kissing a Fool, so he's not exclusively a TV guy.
According to Deadline's report, Thornton will start shooting a film called London Fields on September 9 and is hoping Bad Santa 2 will be ready to go once he's done with that. Worth noting is the actor was hoping the same thing last year when Steve Pink (Hot Tub Time Machine) was possibly directing. Pink is now helming a sequel to Hot Tub Time Machine.
What do you think about the pairing of Ellin and Bad Santa? Should he direct or be left to writing?