Chris Columbus Circling 'Ghostbusters'-Esque Action-Comedy 'Pixels'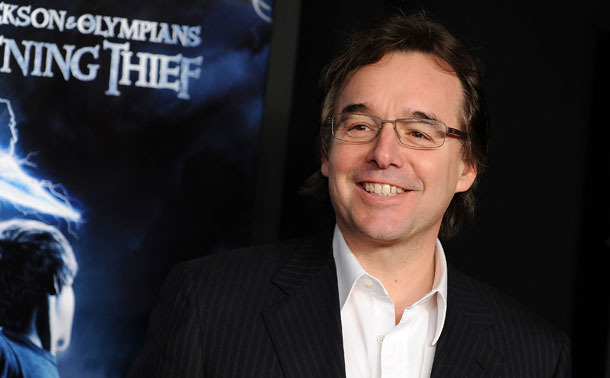 Happy Madison and Sony were quick to snap up the rights to Patrick Jean's short Pixels: Retro Gamers in 2010, but since then their plans for a feature adaptation have been moving pretty slowly. The film was set to open in May 2013 and then May 2014, before being pulled off the studio's release calendar entirely.
All's not lost, though, as the project seems about to take a big step forward. Chris Columbus is now in early talks to direct the picture, described as a Ghostbusters-style action-comedy. Hit the jump for details.
Jean's short film featured '80s arcade characters attacking New York City. Sony's version goes a little bigger but follows the same basic concept. Characters emerge from a video game to wreak havoc on our world, and the government recruits a group of expert gamers to help fend them off. Tim Dowling did a recent rewrite of the script, which was originally penned by Tim Herlihy.
As of last year, King of Kong helmer Seth Gordon was attached to executive produce and possibly direct, but the latest reports make no mention of his involvement. There's also no word on whether Sandler is still eyeing the lead role, as we heard a while back.
Columbus has spent much of the past decade immersed in the adolescent world. He directed the first two films of the Harry Potter series, the first installment of the Percy Jackson franchise, and the teen romcom I Love You Beth Cooper. In addition, he co-wrote (with Ned Vizzini) the YA fantasy novel House of Secrets, which hit shelves last month. His other recent credits include the cinematic adaptation of Rent and the concert doc 3D Rocks.