'Prisoners' Trailer: Hugh Jackman Loses His Daughter, Then Himself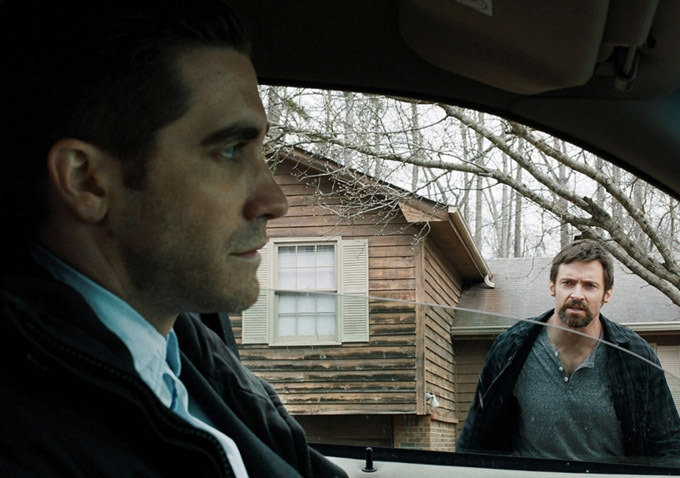 The films of Denis Villeneuve stick with people. Movies like Incendies, Polytechnique, and Maelstrom demonstrate a knack for plunging recognizable characters into difficult situations (some based in reality, some purely fictional) and exploring the outcome in ways that most audiences won't readily forget. His work is strong enough to attract an incredible cast to Prisoners, a drama in which two young girls go missing, shattering the complacent lives of their parents.
Hugh Jackman, Maria Bello, Terrence Howard, Viola Davis, Melissa Leo, Jake Gyllenhaal, and Paul Dano are the core cast, and the film was shot by the stunningly talented Roger Deakins. This first trailer for the movie is very intense, but may also give away more than you'd like to know. (Or it gives that impression, at least; I bet there's a lot more than we see here.) I stopped watching 2/3 through, but what I saw was enough to confirm the September release as a must-see. Check out the footage below.
Prisoners opens on September 20th.
Keller Dover is facing every parent's worst nightmare. His 6-year-old daughter and her young friend are missing, and as minutes turn to hours, panic sets in. The only lead is a dilapidated RV that had been parked on their street. Heading the investigation, Detective Loki arrests its driver, but a lack of evidence forces the only suspect's release. Knowing his child's life is at stake, the frantic Dover decides he has no choice but to take matters into his own hands. The desperate father will do whatever it takes to find the girls, but in doing so, may lose himself, begging the question: When do you cross the line between seeking justice and becoming a vigilante?