Page 2: ET, Terminator, Ghostbusters, Star Wars, Monsters University, Game Of Thrones, Walking Dead, Wil Wheaton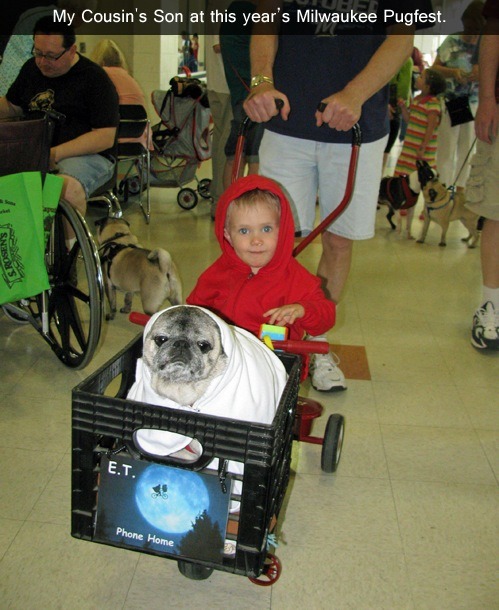 Page 2 is a compilation of stories and news tidbits, which for whatever reason, didn't make the front page of /Film. After the jump we've included 46 different items, fun images, videos, casting tidbits, articles of interest and more. It's like a mystery grab bag of movie web related goodness.
Header Photo: The Tiniest Elliott And Pug E.T. Cosplay
How Real Is the Magic in Now You See Me? Here's a Primer
Do Critics' Opinions Matter More For Original Films than Sequels?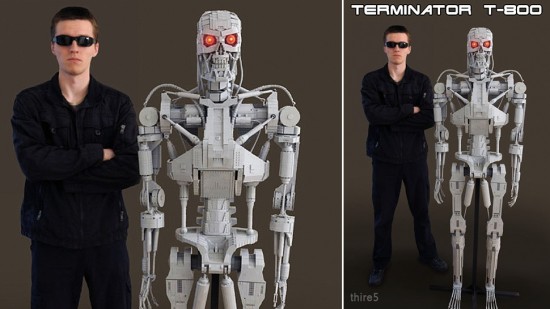 A Full Scale Lego T-800 Terminator Sent Back In Time To Blow Our Minds
The Business of 'Pacific Rim'
33 Things That Fast & Furious 6 Is About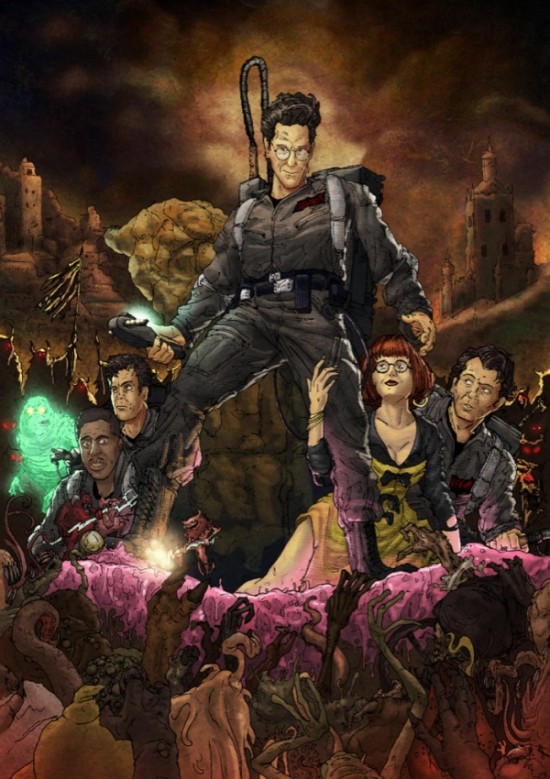 'Ghostbusters' Meets 'Army of Darkness' [Artwork]
25 Things We Learned from the 'Independence Day' Commentary
Mad Men Conspiracy Theory: Megan Draper Is Sharon Tate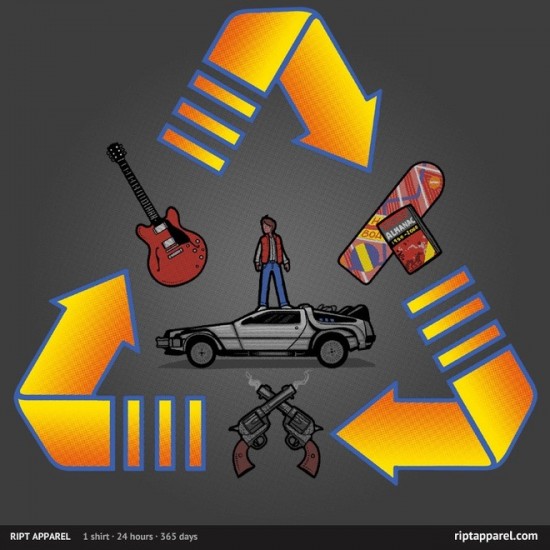 Today's t-shirt of RIPT Apparel is a Back to the Future-inspired design "Through Time"
Disneyland Employee Arrested in Toontown Explosion
TV Show Intros Mixed Up With Different Theme Songs
Rockefeller Imposter Movie Directed by Walter Salles Moves Forward with Screenwriter
Pages from the Pacific Rim companion book, Pacific Rim: Man, Machines, & Monsters.
'Pacific Rim's' Legendary Marketing Challenge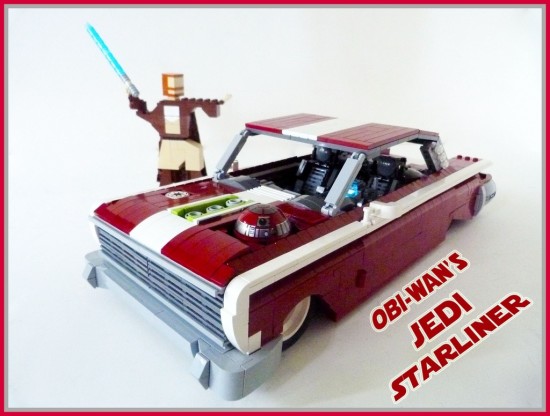 Obi-Wan Kenobi's starfighter as a Lego muscle car
No Hard Feelings: Brett Ratner Donates $1 Million to Academy Museum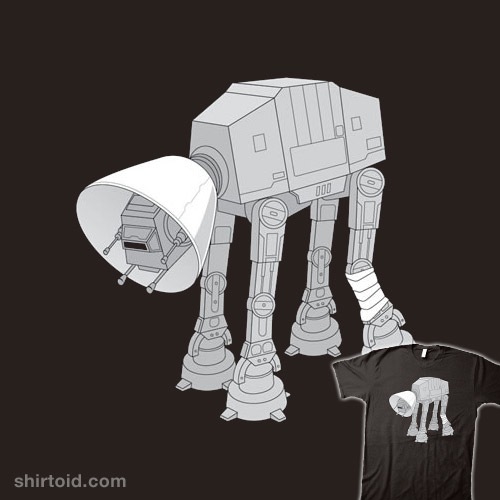 Battle Damage t-shirt
HBO Sells Theatrical Rights to 'Behind the Candelabra' for U.K., Other Countries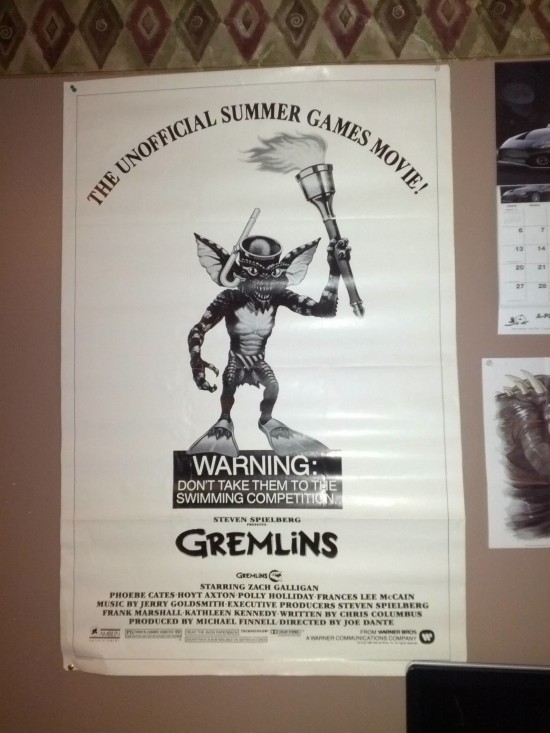 Olympics Gremlins poster
3D Conversion Finds Its Niche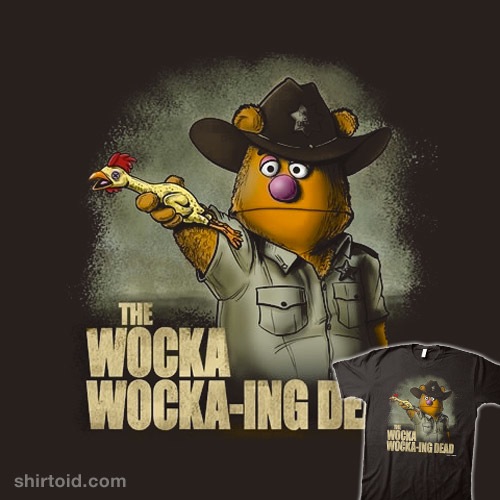 The Wocka Wocka-ing Dead t-shirt
Disney Sued for Billions Over 'Pirates of the Caribbean' Films
Gregory Go Boom, A Dark Comedic Short Starring Michael Cera
'CBGB' U.S. Film Rights Nabbed by XLrator Media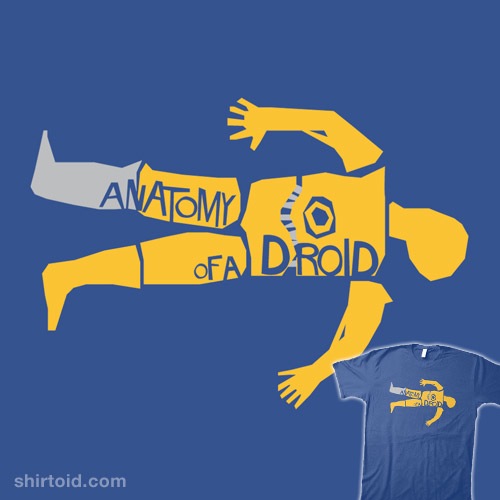 Anatomy of a Droid t-shirt
Ed Hardy Designer Christian Audigier Now Acting in Movies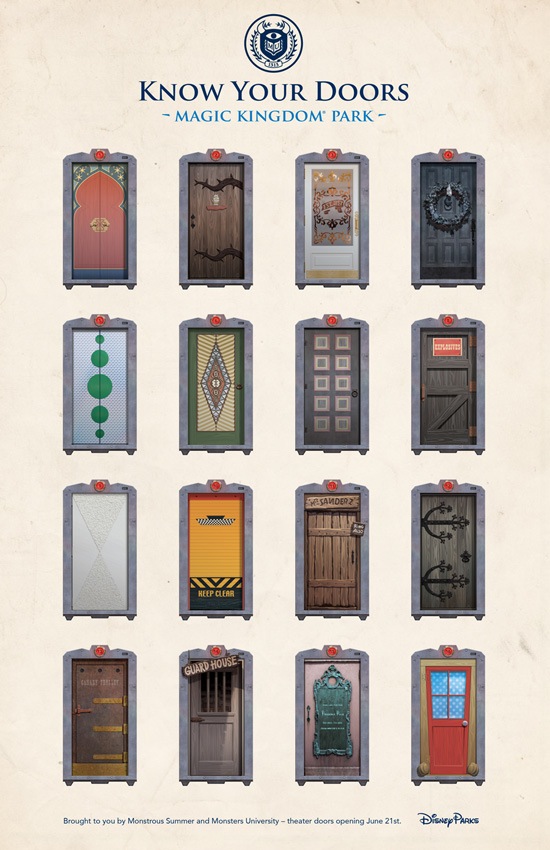 Could You Pass a 'Monsters University' Entrance Exam at Disney Parks?
Sony Gears Up for 4K Ultra HD Internet Movie Service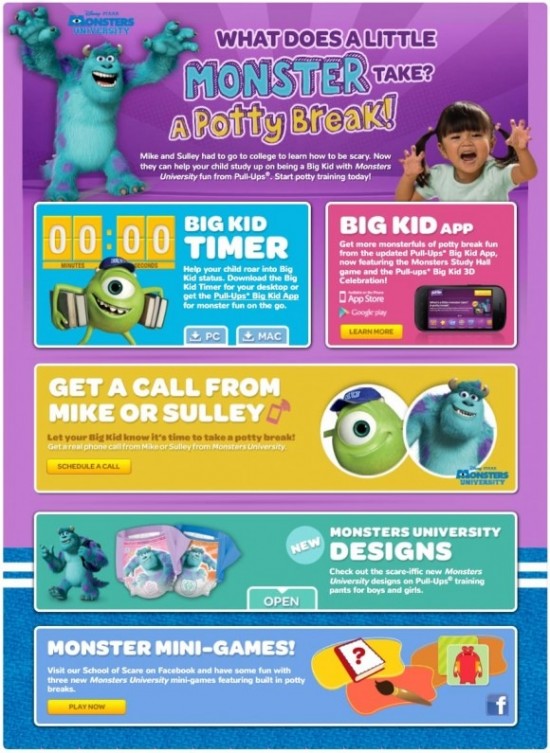 Mini-LOL: The Most Inappropriate "Monsters University" Movie Tie-In
Top 10 Movie Tie-In Games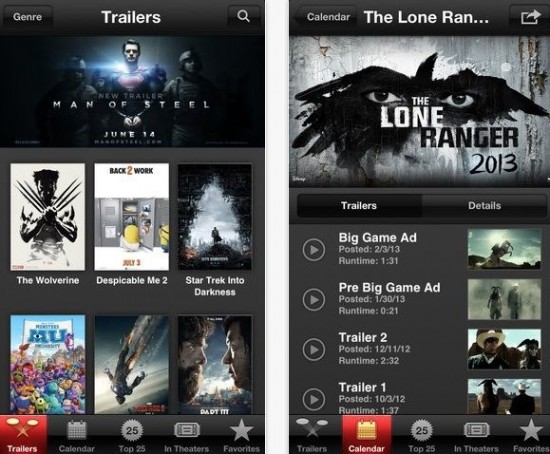 Apple Adds Fandango Integration To iTunes Movie Trailers App For iOS
Neil Patrick Harris to Host 2013 Emmy Awards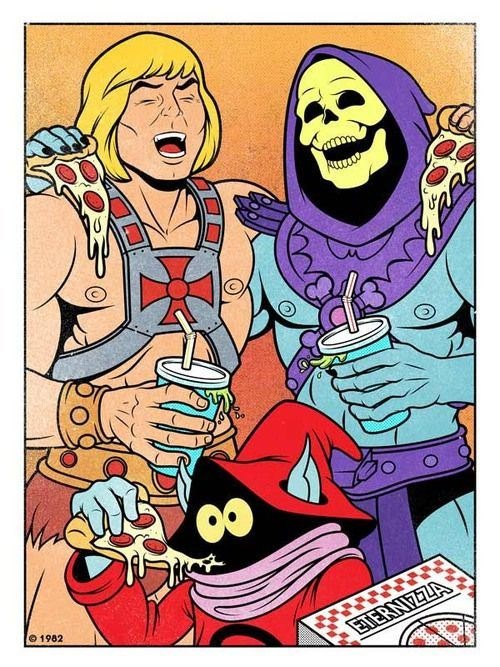 He-Man and Skeletor: Bros Forever
Roku Wants To Be Part Of Your Next Smart TV, Raises $60 Million To Do It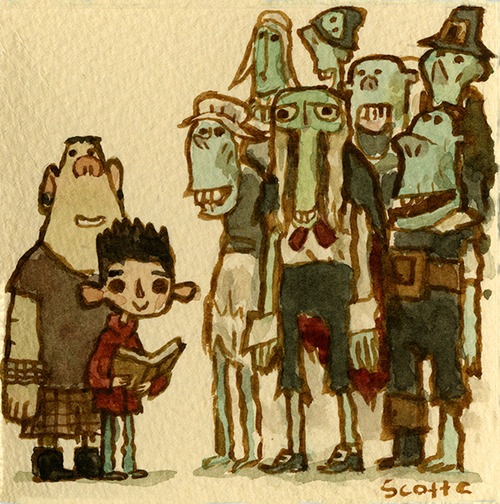 Scott C's Greatest Showdown for Paranorman
Apple's Share Of The Digital Media Receiver Market Stands At 71 Percent

Game Of Thrones Characters As Magic Cards
Opportunity to see M.Night Shyamalan in Philadelphia (June 28)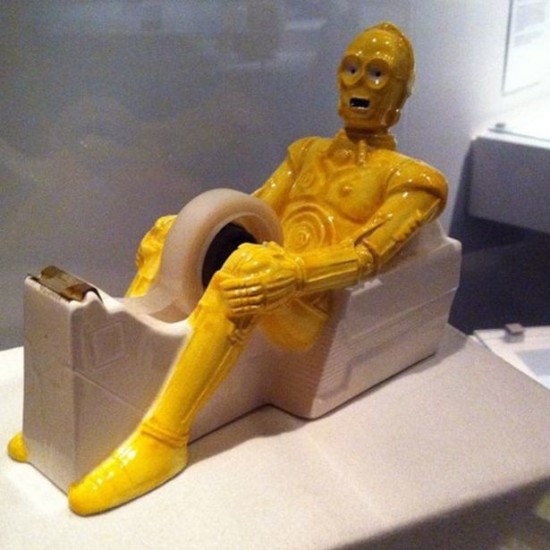 Bizarre Star Wars merchandise
THE ART OF PAUL SHIPPER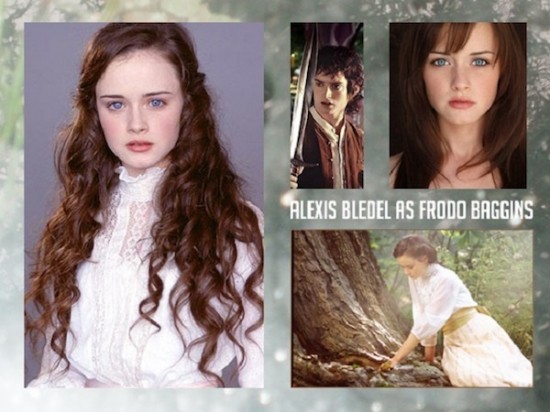 Gender-Swapped "Lord of the Rings"
George R. R. Martin is writing the Coffee Table Book of Ice and Fire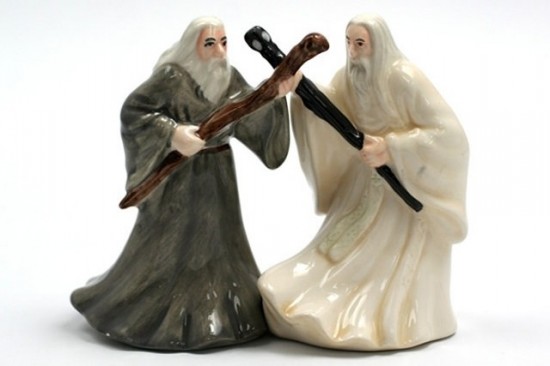 Lord Of The Rings Characters Salt & Pepper Shakers
Top Ten Random Trailers For Horror Movies That You Never Knew Existed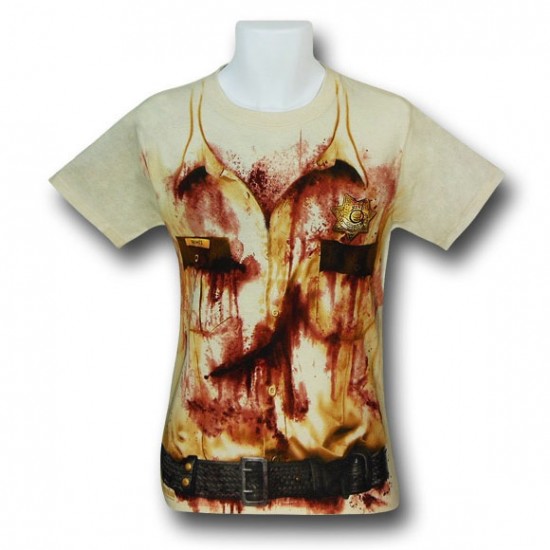 The Walking Dead Rick Grimes Costume T-Shirt
From Minority Report to Iron Man, the Genesis of Gesture Technology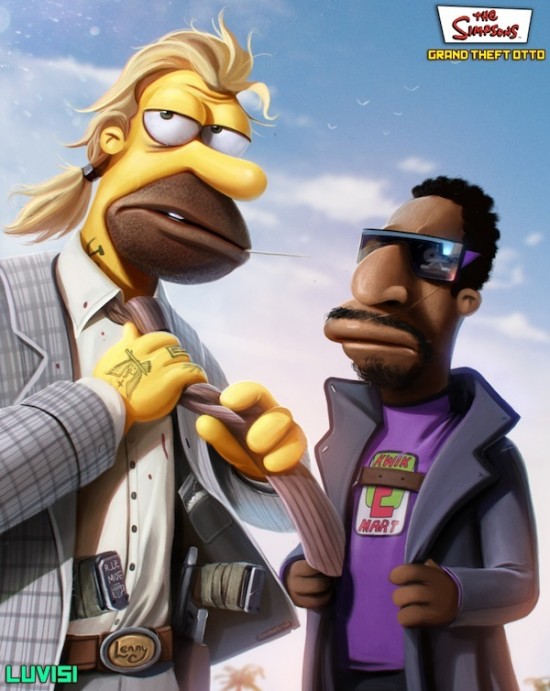 Grand Theft Auto, The Simpsons Edition
Disney selling tickets to 'Lone Ranger' premiere for $1,000 a pop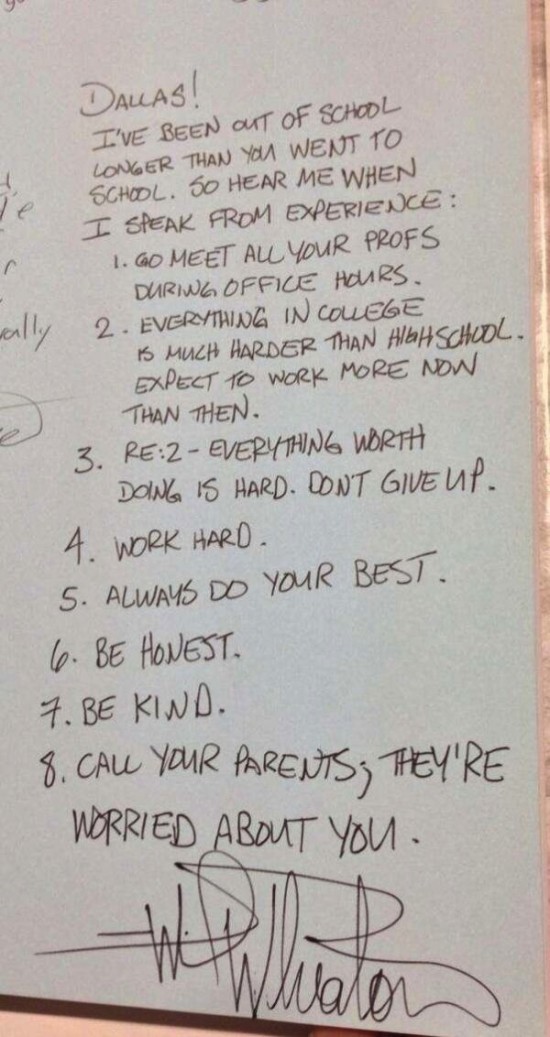 Wil Wheaton Signs Kid's High School Yearbook And It's Awesome
It's Money (Not Sexism) Keeping Women Down in Hollywood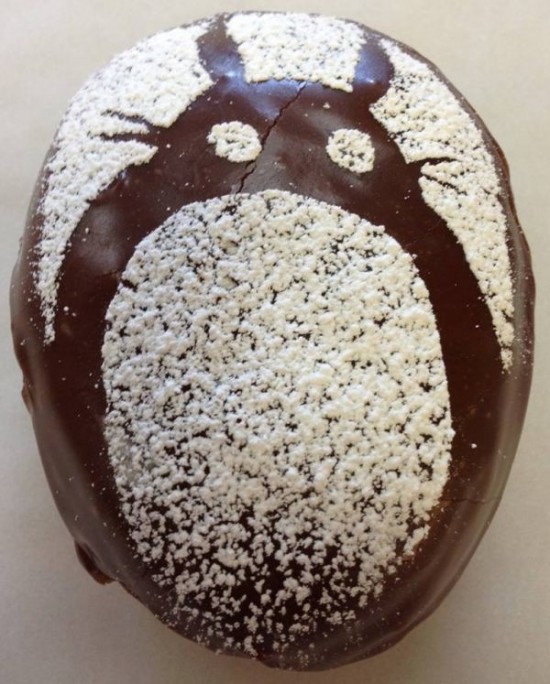 My Neighbor Totoro On a Chocolate-Covered Raspberry-Filled Chocolate Donut
Five Favorite Films with Nick Offerman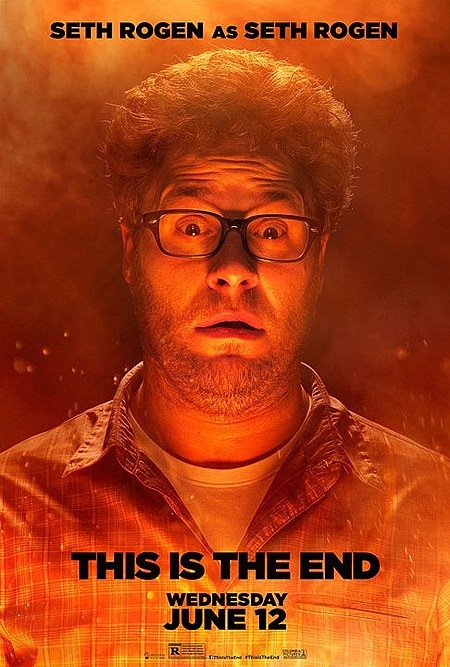 Six This Is the End Character Posters
Disney Parks RFID MagicBand Could Integrate with 'Disney Infinity'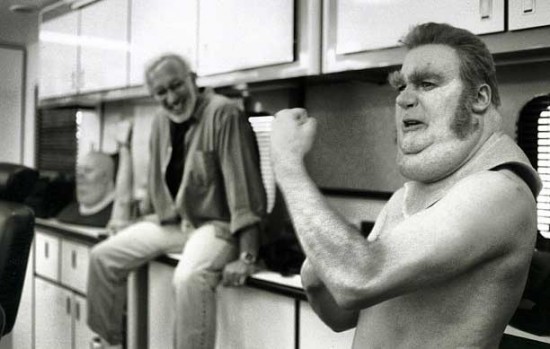 Vintage photo: Visual effects artist Stan Winston and Mike Myers as Fat Bastard on the set of Austin Powers: The Spy Who Shagged Me.
The 10 Best Movies of Cannes 2013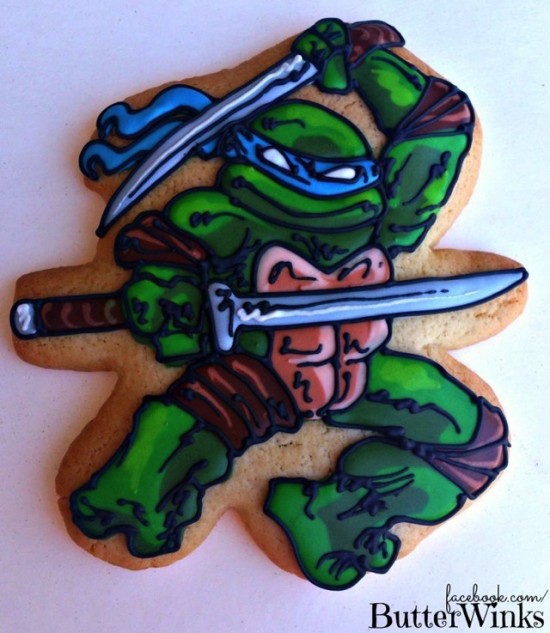 Teenage Mutant Ninja Turtle Cookie
10 Ways To Turn That Script Into A Movie ASAP
Anna Kendrick Makes A Deal With The Devil In 'Rapture-Palooza' Clip
Five Favorite Films with Megan Mullally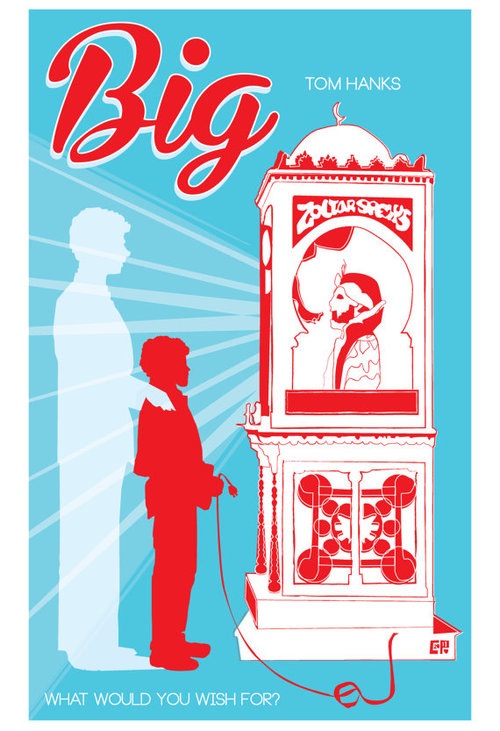 Big poster by Cute Streak Designs
Seth Rogen and Evan Goldberg to Produce Sell Out
If you have any interesting items that we might've missed that you think should go in /Film's Page 2 – email us!