Sequel Bits: Arnold Schwarzenegger, 'Human Centipede 3,' 'Clerks III,' 'Driven,' 'Independence Day 2'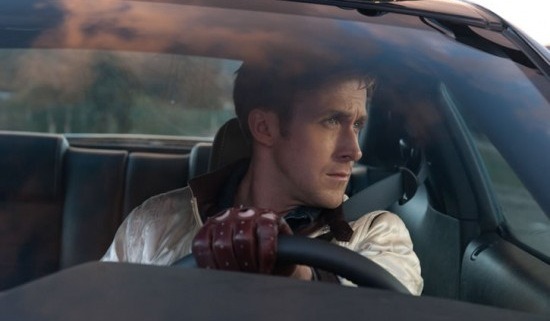 There are lots of small updates on upcoming and hypothetical sequels, which means it's time for another edition of Sequel Bits. Read about the following after the jump:
Arnold Schwarzenegger says The Legend of Conan, Terminator 5 and Triplets are all still being written.
Kevin Smith has a production schedule in mind for Clerks III.
Eric Roberts joins the cast of Human Centipede 3 (Final Sequence).
As we wait on the new Bridget Jones movie, the character returns in book form.
Another director may be on the short list for Bond 24.
Daniel Radcliffe hypothesizes a Harry Potter sequel.
Nicolas Winding Refn says don't expect a sequel to Drive.
Will Smith suggests he could appear in Independence Day 2, but it's not looking good.
Arnold Schwarzenegger spoke to Metro UK (via Coming Soon) and dropped a blanket update on The Legend of Conan, Terminator 5 and Triplets.
We're writing [Terminator 5] now. There are three projects being written that involve me. One is Terminator 5, the other is a Conan movie that Universal is doing and there's the sequel to Twins, which is called Triplets. We'll all look quite different in that. The third triplet is Eddie Murphy, so figure that one out.
Just finished the third draft of CLERKS III (currently 120 pages long). Proposed schedule has a mid-August start and a mid-November wrap.

— KevinSmith (@ThatKevinSmith) May 28, 2013
Kevin Smith took to Twitter to offer the above updates on Clerks III. He's had production windows in mind for other projects as well, so don't take this as gospel. He'll surely let you know when something is locked.
There's no word who he'll be playing, but Oscar-nominee Eric Roberts has joined the cast of Human Centipede 3 (Final Sequence). Entertainment Weekly broke the casting news. The film is supposed to push the disgusting boundaries of the series which is about people obsessed with connecting humans together at the anus and mouth.
As we wait on word of a third Bridget Jones film starring Renee Zellweger, author Helen Fielding is continuing with the character in book form. Bridget Jones: Mad About the Boy will be published on October 10th 2013 in the UK. Read more at this link.
Comoyo, via Twitchfilm, reports the director of Headhunters Morten Tyldum took a meeting with the producers of the James Bond franchise with an eye on him directing the new film. It seems likely Sam Mendes will, indeed, return to the franchise, so don't take this too seriously. But the report says he did read a script, which is a new wrinkle.
While it's exceedingly unlikely, Daniel Radcliffe hypothesized that if J.K. Rowling was to set another Harry Potter film in motion, he's be fine to return as an older characters. Read more at Inquisitr.
James Sallis, the author of the book Drive, has written a sequel called Driven. Drive was, of course, adapted into a popular movie starring Ryan Gosling and directed by Nicolas Winding Refn. The Playlist asked director about a possible adaptation and he said the following:
It's never gonna happen. The movie's not gonna get made, because they don't have the key elements. [Himself and Gosling]
Finally, MTV spoke to Will Smith about possibly coming back for Independence Day 2. At the very end of the clip, he says it's possible, but the fact that his son doesn't even know it's in the works doesn't exactly bode well.
Get More: