Page 2: Arrested Development, Escape From New York, Game Of Thrones, Guillermo Del Toro, Will Smith, Pacific Rim, Ghostbusters, Wreck It Ralph, Voltron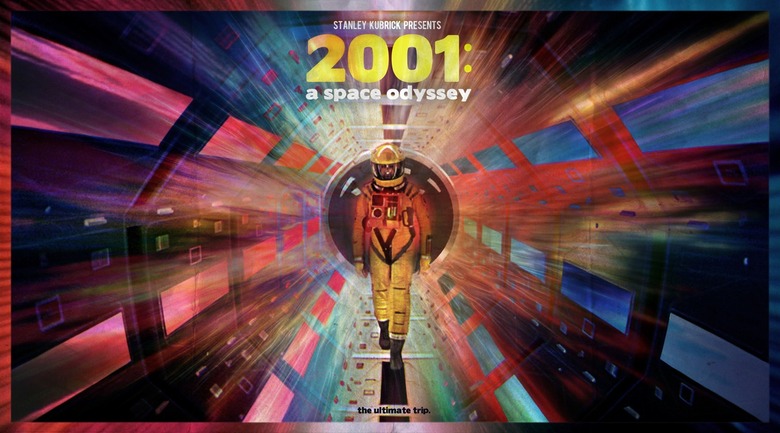 Page 2 is a compilation of stories and news tidbits, which for whatever reason, didn't make the front page of /Film. After the jump we've included 46 different items, fun images, videos, casting tidbits, articles of interest and more. It's like a mystery grab bag of movie web related goodness.
Header Photo: 2001: A Space Odyssey by Benjamin Parslow
David Kwong: Hollywood's Favorite Trickster
Google's Eric Schmidt: 'A Sense of Humor' About 'The Internship'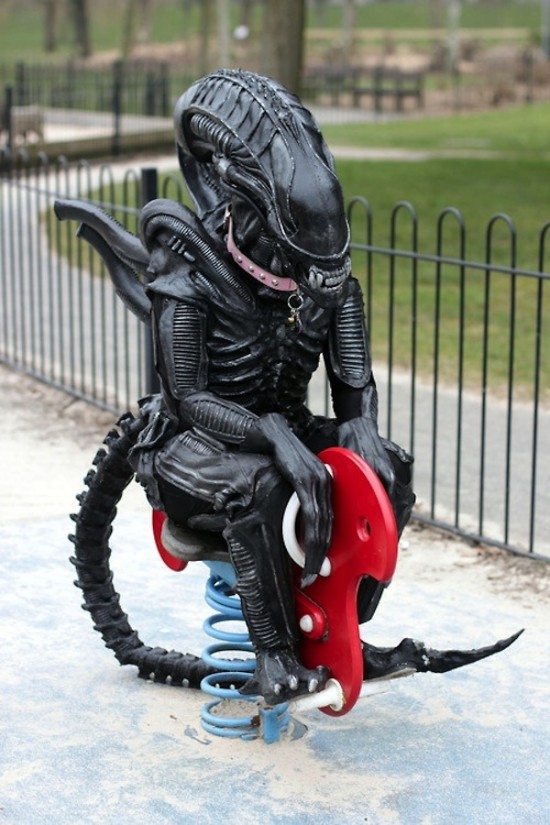 Alien Enjoys a Little Down Time In The Park [Cosplay]
Netflix 'Arrested Development' Watermark Gag Causes Confusion
How a Reddit Thread Inspired a Hollywood Movie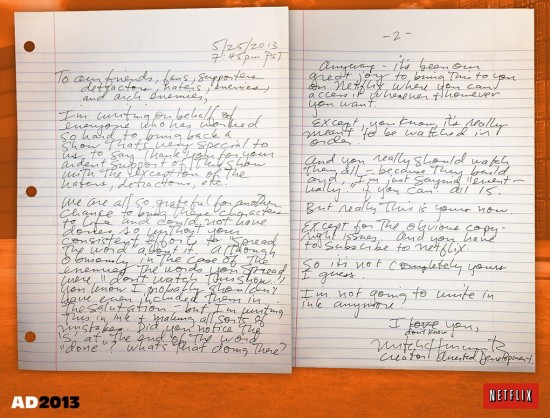 'Arrested Development' creator releases thank-you letter to fans, recommends watching new season in order
12 TV Shows You Should Watch This Summer
5 Short Reasons Jordan Vogt-Roberts is the Next Great Comedy Film Director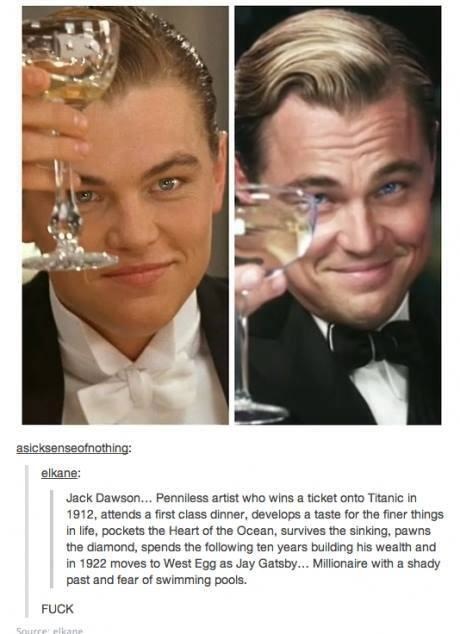 The Great Gatsby/Titanic connection.
"Patterns, Boom." Using Will Smith's Vulture Interview to Better Understand His Movies
Review of "Escape from New York – the Game" (Board Game Review)
Zach Braff Ends $3+M Kickstarter Campaign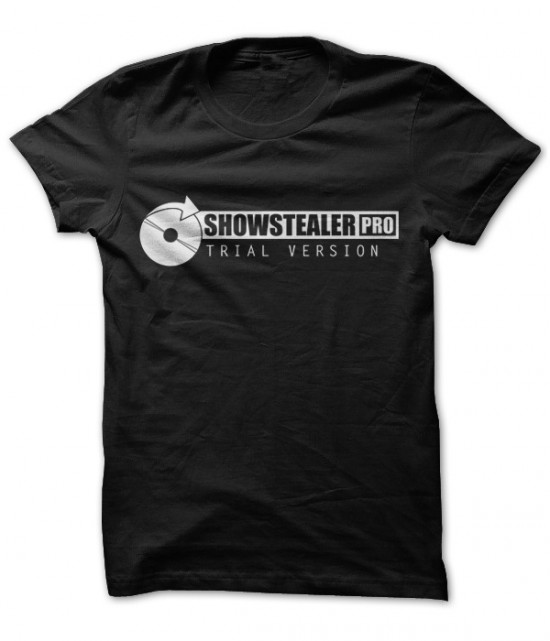 Showstealer Pro Trail Edition t-shirt
At Least Seven Bidders For Hulu
Game Over Man: Video games in movies
Weinstein Co. Acquires U.S. Rights to Todd Haynes' 'Carol'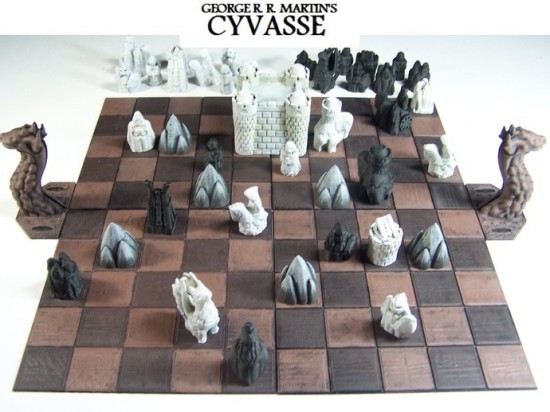 Fans Create A 3D-Printable Version Of Cyvasse, The Game Of Thrones Boardgame
Netflix Stock Drops After 'Arrested Development' Debut
Guillermo del Toro – The Works
Lionsgate Stock Jumps Again, But What's the Outlook for 'Ender's Game'?
Make A Movie With Toy Story: Story Theater To Win A Disney Vacation Package
Mary Steenburgen Joins Anne Hathaway In 'Song One'
LOL Video: Will Smith, Alfonso Ribeiro Reunite for Fresh Prince Theme, Carlton's 'Unusual' Dance
Rob Lowe Cast as JFK in 'Killing Kennedy'
Jimmy Fallon Battles for Iron Desk in 'Game of Thrones' Parody
Are Netflix Investors Worried About Time Warner Cable's Interest In Hulu?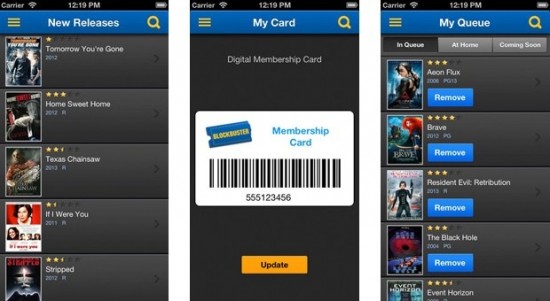 Blockbuster 2.0 for iOS arrives, manages the disc rentals we no longer use
Joel McHale Joining Eric Bana in 'Beware the Night'
I Had Tequila And Watched 5 Fast & Furious Films So You Won't Have To
Danny Huston in Talks to Join Tim Burton's 'Big Eyes'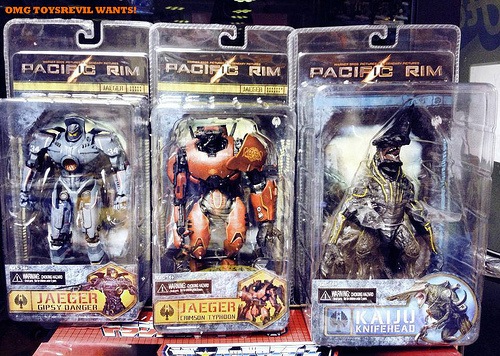 Pacific Rim Toys from Neca
Robert Schwentke in Talks to Direct Disney Coast Guard Film 'Finest Hours'
This Insane Homemade Lightsaber Burns Straight Through Things
Summer-Themed Television Episodes: 'Seinfeld,' 'Friends' And More Shows Go On Vacation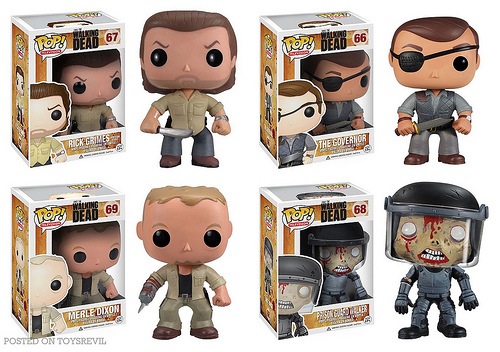 The Walking Dead Pop! – Series 3 from Funko
Netflix Loses Viacom and a Key Demographic: Toddlers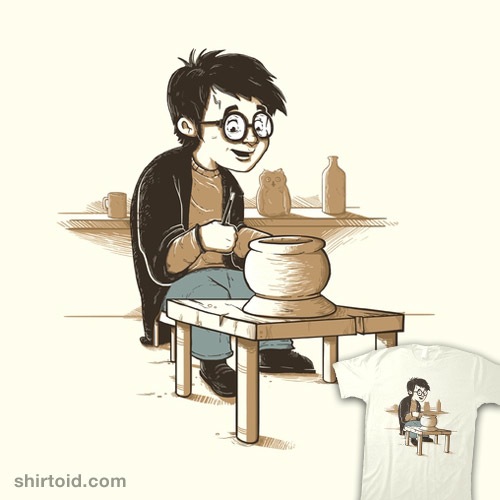 Harry the Potter t-shirt
Tim Cook: 13 million Apple TVs sold, half in the last year; 'grand vision' for TV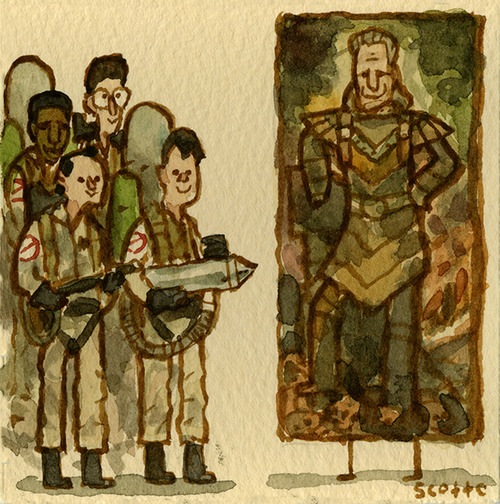 Scott C's Ghostbusters 2 Great Showdown
The Future Of Television Isn't About the Hardware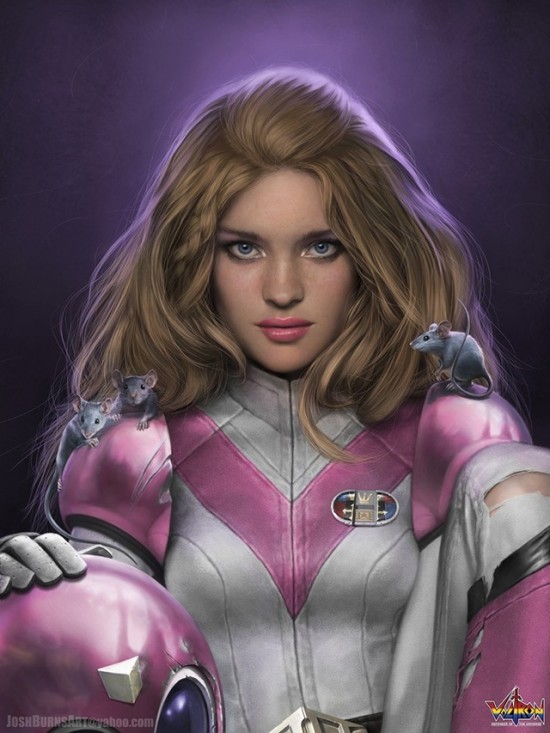 Realistic Illustrations of 'Voltron' Cartoon Characters by Josh Burns
Americans Now Too Lazy to Make Microwave Popcorn
We Can Dance, A Supercut of Dance Scenes From Iconic Films Set to 'The Safety Dance' by Men Without Hats
Richard M. Sherman and Alan Menken to Perform 'The Disney Songbook' at the D23 Expo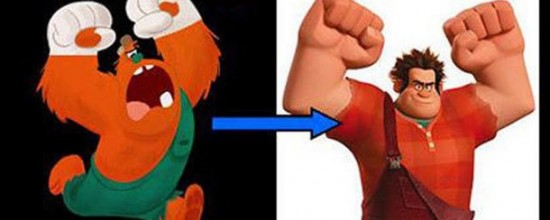 27 Insane (But True) Early Versions of Famous Characters
Small Explosion in Disneyland's Toontown Causes Evacutation, but no Injuries
Freddy Krueger Animated Chest of Souls Sweater
Top 7 Classic Movies That Are Shameless Ripoffs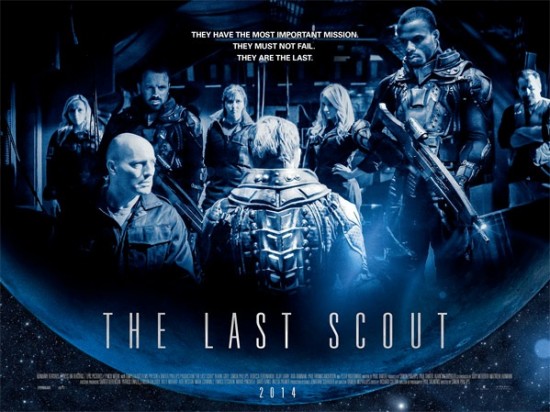 First Dark Blue Quad Poster for UK Sci-Fi 'The Last Scout' Revealed
Screenwriter Gary Whitta Says His AKIRA Script Took Place in a Japanese-owned Manhattan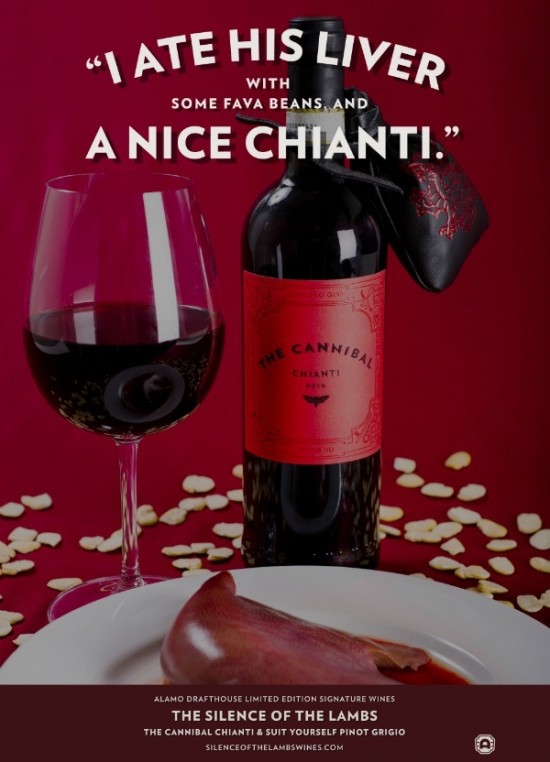 The Alamo Drafthouse Announces New SILENCE OF THE LAMBS Wine
The 10 Best Films of the 2013 Cannes Film Festival
Homemade Remake of the Clock Tower Scene in 'Back to the Future'
"Inside the Actor's Studio" Host James Lipton Was a Pimp in the 50s. Literally.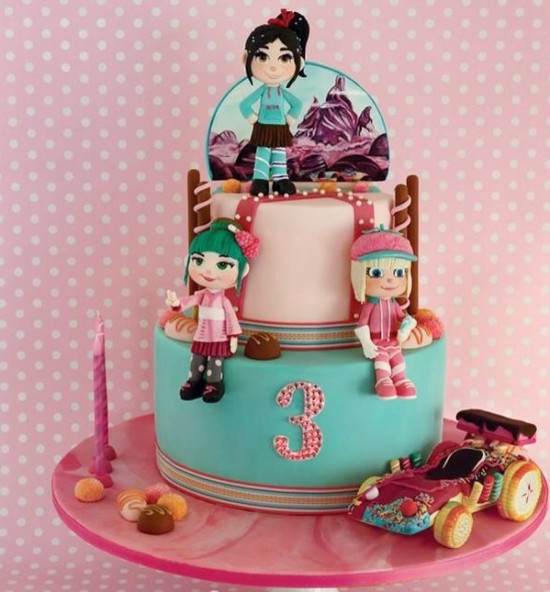 Wreck-It-Ralph Sugar Rush Cake
David Kwong helps 'Now You See Me' make magic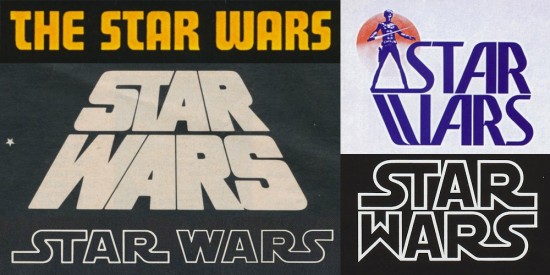 Anatomy of the Star Wars Logo
12 Observations On What Worked & What Didn't In The New Netflix Season Of 'Arrested Development'
The Kings of Summer Featurette – Biaggio
Cannes 2013: Alex Billington's Top Films of the Fest – 'Blue', 'Llewyn Davis' & 'Lost'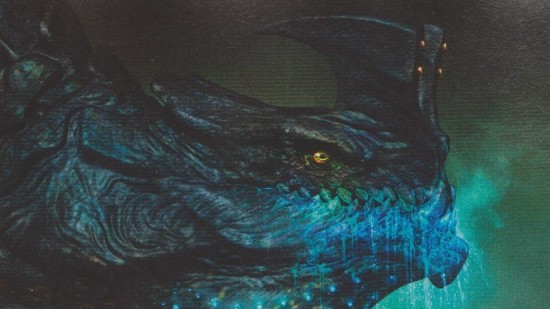 Pacific Rim concept art includes our best look at the giant monsters!
50 Spoileriffic Reasons Why We Loved Season 4 of "Arrested Development"
If you have any interesting items that we might've missed that you think should go in /Film's Page 2 – email us!