Netflix Willing To Make More 'Arrested Development' Episodes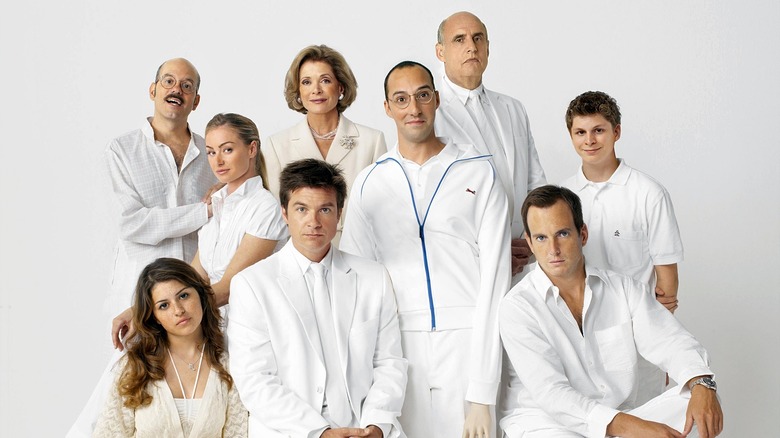 The fourth season of Arrested Development was never meant to be the end. From its earliest conception, creator Mitchell Hurwitz said the fourth season was just a long recap and preamble to a movie. Now that the fourth season is out there, it's no spoiler to say there are more than enough stories to populate not only a movie, but maybe even additional seasons.
Exactly what the future of Arrested Development will be after its fourth season debut is still unclear, but one of its major champions is on board to continue. Netflix CEO Reed Hastings said though the company is currently contracted for only one season, he'd love to buy another season of the show if the talent is willing to come back.
The quotes come from an interview on CNBC, reported on by Variety and the Wall Street Journal:
Arrested is unique, because [whether or not it comes back is] really up to the talent. If the talent were willing to do more, and interested in that, I'm sure we would be willing.
He added that they were "thrilled with the response" calling it "huge" and explained why Netflix doesn't release numbers:
The reason we're not doing ratings is because we really want to focus over the first year Netflix is about being able to watch when you want, not having to watch at a certain time like linear TV is. So we're really not focused on the Day One ratings, it's really over the first year.
Despite that, Mashable has a great article on how large the percentage of viewers was over the first weekend. 36% of all devices connected to Netflix over the weekend (on one service) watched the show. That's three times the numbers House of Cards had earlier this year. Another service saw an 8% bump in subscribers and up to 7% of all Netflix traffic was possibly dedicated to the show. Variety also reported on those findings.
Two others numbers are a little more disturbing. The first is that the show was illegally downloaded about 100,000 times over its opening weekend and the second is Netflix stock dropped after the debut, possibly due to a lukewarm early critical reception.
Either way, those numbers suggest the audience for the show is there and a comeback seems likely. The question becomes, another season or a movie? Having devoured the entire 15 episodes in just over a day, I can safely say I'd much prefer another full season rather than a movie. Hurwitz crafted such a layered and revealing story this time around, two hours would hardly be enough to continue the story let alone conclude it.
How do you want to continue the series, if at all?
Watch the full interview here.