Sequel Bits: 'Dawn Of The Planet Of The Apes', 'The Hobbit', 'Insidious 2', 'Despicable Me 2', 'Dolphin Tale 2'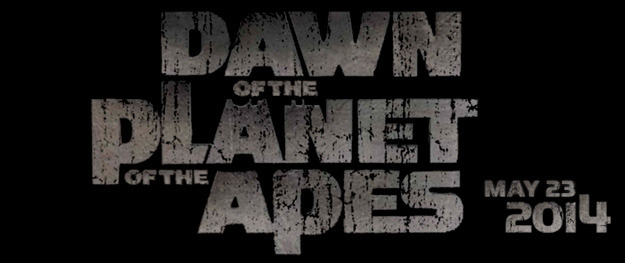 Today's Sequel Bits are ordered from least to most family-friendly, just because. After the jump:
Casting call reveals Human Centipede 3 plot details
Take a first peek at Chucky in Curse of Chucky
First teaser photo from Insidious Chapter 2 revealed
Set photos from Dawn of the Planet of the Apes show a run-down San Francisco
Evangeline Lilly chats about her new Hobbit character Tauriel
You'll be able to watch Despicable Me 2 with special minion-inspired 3D glasses
Another Dolphin Tale is shooting this fall
Even by horror movie standards, the protagonist of Human Centipede 3 will be faced with a fairly unusual question: Just where does one find enough people to build a 500-person mouth-to-anus chain? Fortunately, it appears director Tom Six has figured out the answer. (Some spoilers follow.)
A casting notice making the rounds calls for adult men to play prison inmates who will at some point become part of the human centipede. As if jail wasn't grim enough already. Human Centipede 3 is now filming in Los Angeles. Dieter Laser and Laurence R. Harvey return in new roles. [STYD]
It's been 25 years since we first met Chucky in Child's Play, but his boyish looks hardly seem to have changed at all. Star Fiona Dourif tweeted a photo of herself and the deadly little doll on the cover of the soundtrack for Curse of Chucky, the upcoming direct-to-DVD sequel.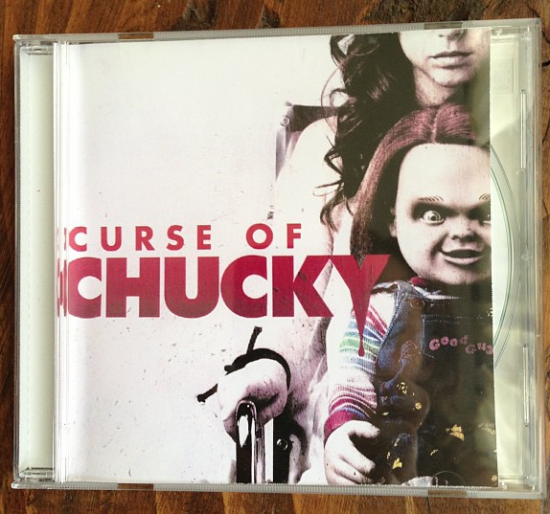 The DVD hits shelves sometime this fall. [STYD]
Before we get to see what James Wan does with the sequel to Justin Lin's Fast & Furious 6, we'll find out what he has in mind for the follow-up to his own Insidious. In the first teaser image from Insidious: Chapter 2, something's obviously eager to tear through this blood red veil — but what?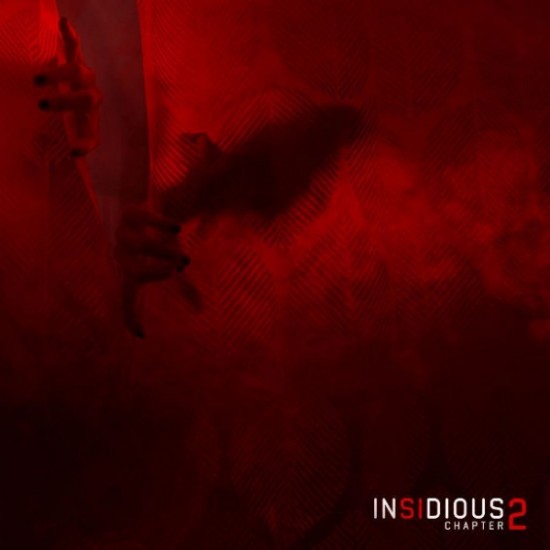 Whatever it is, I suspect the Lamberts won't be too happy to see it. Insidious Chapter 2 hits theaters September 13. [Bleeding Cool]
It should come as no surprise that humanity's had a pretty rough time in the fifteen years since Rise of the Planet of the Apes and Dawn of the Planet of the Apes. If you're curious to see just how bad it's gotten, a new batch of set pics show a San Francisco that's sadly run down and overgrown with greenery.
And yet the situation isn't completely without hope. (I mean, except for the fact that it kind of is because all of this is a prequel to Planet of the Apes. But forget that for now.) As suggested by the "HUMAN NATION" graffiti seen below, there seems to be some underground resistance against the powerful apes, probably led by Gary Oldman's character.
Directed by Matt Reeves, Dawn of the Planet of the Apes comes to theaters May 23, 2014. See photos at SuperHeroHype.
As an original creation not found in any of J.R.R. Tolkien's books, the woodland elf Tauriel is a bit more mysterious than your typical The Hobbit character. Luckily, actress Evangeline Lilly is more than happy to divulge a few details about her.
She's a very, very young elf. She's only 600 years old, unlike Legolas who's like, 1,900 years old and Thranduil who's about 3,000 years old. She doesn't have quite the wisdom and pose that those two boys do; she's a little more... gritty. A little more spontaneous, passionate perhaps.
But don't let Tauriel's relative youthfulness fool you — she's a tough one.
To play this character I need to have a certain amount of grace. But I'm also supposed to be an absolutely ruthless, deadly killer.
We look forward to meeting Tauriel when The Hobbit: The Desolation of Smaug lands December 13. [Total Film]
Good 3D can really help pull an audience into a movie, but if you want to feel even more like you're part of the world of Despicable Me 2 you can seek out these special-edition 3D glasses. Fans of the franchise will recognize these frames as a replica of the goggles worn by the puffy yellow minions in both films.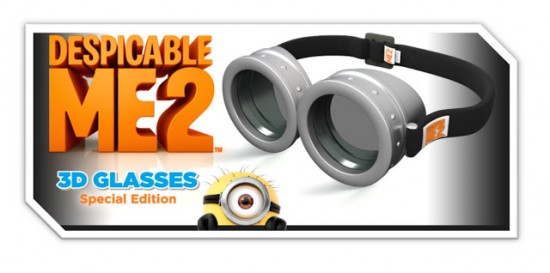 The glasses reportedly come in a plastic blister package that also includes a soft cloth bag. In addition to RealD 3D theater screens, they're also compatible with passive 3D electronics like the LG and Vizio home entertainment systems. Despicable Me 2 opens July 3. [Market Saw]
Alcon Entertainment has reportedly greenlit a sequel to Dolphin Tale, the 2011 fact-based drama about an injured dolphin and her new mechanical tail. The creature in question, Winter, played herself in the movie.
Original director Charles Martin Smith is now working on the script and is expected to direct once again. There's no word yet on whether any of the cast members will also return, but we should find out soon as production is slated to begin this September at the Clearwater Aquarium in Florida. [Moviehole]