Will Smith On 'Men In Black 4': "Three Of Anything Is Enough For Me"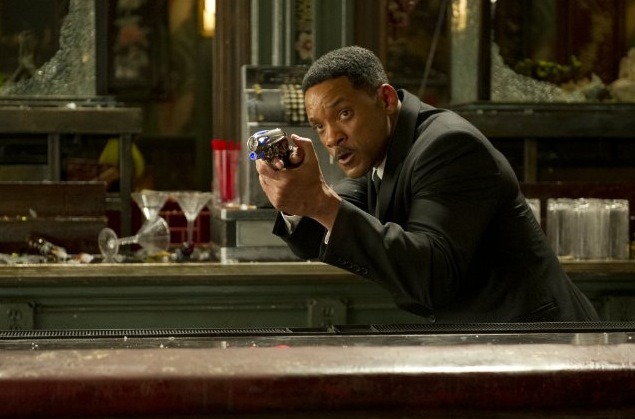 Sony is developing a fourth Men in Black film, but it may not be able to rely upon Will Smith to play the charming lead. While Smith led audiences into the world of a secret government bureau incorporated to police galactic aliens on Earth, and acted as the franchise center for three films, he's not so sure about continuing on.
Oren Uziel (The Kitchen Sink) was recently signed to rewrite 21 Jump Street 2, and to script Men in Black 4. But without Smith, who has helped power international interest in the series, is there any point to pushing the series forward? Conversely, once returns from After Earth are fully tallied, could Smith revise his lack of interest in a fourth MIB?
Speaking to Collider about After Earth, Smith was asked about more adventures in the black suit, and said,
I think three is enough for me. Three of anything is enough for me. We'll look at it and we'll consider it, but it feels like that it might be time to let someone else do that.
Now, this was well before the fairly unimpressive opening of After Earth, which at this point has earned about $30m worldwide against a $130m production budget. (Add considerably more to account for marketing and release expenses.) Compare that to about $625m earned by Men in Black III, over 70% of which came from markets outside the US. No matter how lukewarm the critical reception to the series may be, combining Will Smith, comedy and sci-fi is all but a guaranteed sell across the globe.
Without Smith, would MIB 4 fare as well? Impossible to say from this distance, but when the personality people respond to isn't present, audiences could easily think (a) why bother? and (b) if he didn't want to be part of this, why should we care? All of which is to say that seeing Smith eventually wearing the black suit again would be a lot less surprising than Sony deciding to move forward on a sequel without him.