VOTD: The Cast Of 'Now You See Me' Performs Magic Tricks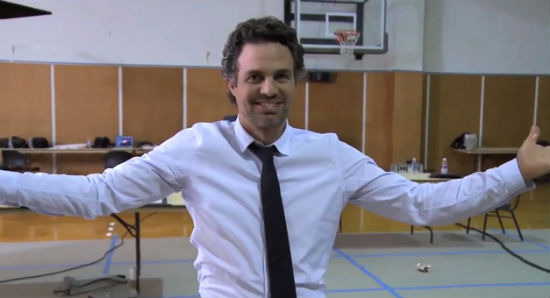 Few things are better than well-done magic, but celebrities doing magic is pretty good. Not celebrity magicians, mind you, but actual celebrities learning and performing magic. For the upcoming thriller Now You See Me, stars like Jesse Eisenberg, Woody Harrelson, Isla Fisher, Dave Franco, Mark Ruffalo and Mélanie Laurent all had to learn a bit of magic for their roles. So now, to help promote the May 31 heist film, a few of them have released videos performing these very tricks.
These range from Ruffalo's "OMG HOW DID THEY DO THAT" to Franco's "Pretty cool." And then, there's a brand new clip from the film.
And here's a clip from the film that puts that last trick in Gambit-inspired context.
Now You See Me, directed by Louis Leterrier opens May 31. In addition to the names mentioned above, it co-stars Michael Caine and Morgan Freeman. Read more about the film from out our visit to the set and with its new viral marketing campaign.
Now You See Me pits an elite FBI squad in a game of cat and mouse against "The Four Horsemen", a super-team of the world's greatest illusionists.  "The Four Horsemen" pull off a series of daring heists against corrupt business leaders during their performances, showering the stolen profits on their audiences while staying one step ahead of the law.