Francis Ford Coppola Prepping Italian-American Family Saga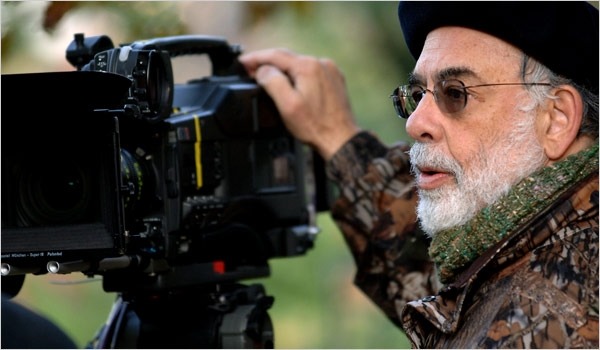 After exploring ghosts, vampires, and man-children over the past couple of decades, Francis Ford Coppola is returning to the topic that cemented his position in the American cinema canon: the Italian-American experience. The Godfather helmer is preparing to direct an as yet untitled film described as both a coming-of-age tale and a multi-decade family saga, the script for which he'll write himself. More details after the jump.
The new film marks Coppola's first time focusing on Italian-Americans since 1990's The Godfather Part III. The timeframe also overlaps with that of the first Godfather, which took place from 1945-1955. It's tough to tell from the bare-bones description above whether this next work will have much else in common with Coppola's legendary mobster trilogy, but for now these similarities should be enough to attract some attention. (Worth noting, too: When The Godfather opened, there was some resentment in the Italian-American community based on the way the film was seen to depict the culture.)
The project already has offices set up on the Paramount lot, but has yet to strike any financing or distribution deals with studios. It's certainly possible that Coppola could go the indie route again, as he has with his last several movies including Twixt, Tetro, and Youth Without Youth. In fact, he hasn't had a film released by a major studio since Jack in 1996.
Coppola is currently working on the screenplay for the new picture and intends to direct. No stars have been locked in at this point, but casting directors Courtney Bright and Nicole Daniels are on the case. The pair recently worked on The Bling Ring, by Coppola's daughter Sofia Coppola. Fred Roos, who's worked with both Coppolas on a number of projects over the decades, will produce.