Universal Developing Reboot Of 'Timecop'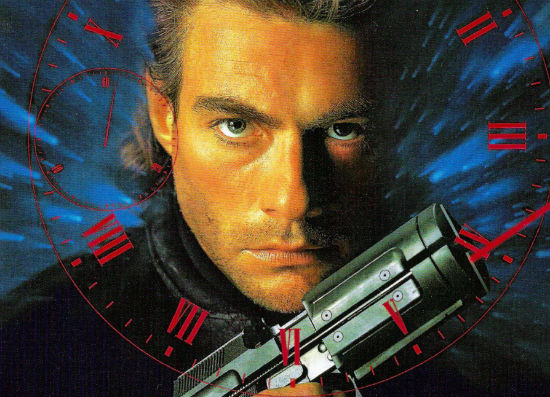 Whenever the topic of "Best Jean Claude Van Damme Movie" is on the table, someone always brings up Timecop. Deservedly so. The 1994 film, directed by Peter Hyams, told the story of a time travelling police force and one officer (JCVD himself) who tries to bring down a politician abusing the time-hopping technology.  It's a solid flick, based on a Dark Horse Comics publication, and led to a TV show and a direct-to-DVD sequel.
So what's the next step for a generally well-regarded sci-fi action film with a fairly unique plot that's already proved successful over multiple mediums? Reboot it, of course. That's exactly what Universal Pictures is doing with Timecop.
The Hollywood Reporter broke the news of the idea, which is being shepherded by Marc Shmuger, who has two films set for release this summer: We Steal Secrets: The Story of WikiLeaks and The Spectacular Now. Unfortunately, Jean Claude Van Damme will not be involved.
Reports say this is a total reboot/re-imagining and the studio is currently out to writers for different pitches. We'll let you know when someone gets hired. It certainly seems like the idea is ripe for all kinds of different stories, maybe even some kind of alternative timeline where JCVD can pop up for a cameo. Give the fans what they want!