Cool Stuff: Steven Soderbergh Selling Props And Photos From His Films For Charity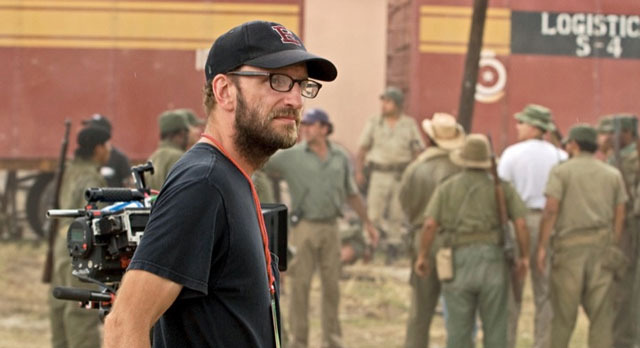 Here's a true win-win situation. Director Steven Soderbergh, whose latest (last?) film Behind the Candelabra premieres May 26 on HBO, has taken to the web to do some good. He's launched a site called Extension 765 where you can buy original props from films like Ocean's Eleven, Ché, Traffic and Erin Brockovich with all proceeds going to the Children's Aid Society of New York. He's also selling his original photography, many of which are tests from the same films, also for the charity.
Everything is rather pricey, of course, but you'd get a one-of-a-kind item while also doing some good.
Extension 765 is available at that link. There you can see all the auctions, photos, as well as some clothes and swag that seems to be independent of the charity. Either way, they all have descriptions from Soderbergh, as well as teases of what's to come.
Among the items on the site:
Erin Brockovich and Traffic studio tags
Ché on-set sides
Signed Solaris press kit
Tickets from Ocean's Thirteen Cannes premiere
Ocean's Eleven script binder
Erin Brockovich clapper
There are also test photos from Eros, Che, Ocean's Eleven, Traffic and panoramics from Behind the Candelabra and Side Effects. Just very cool stuff. Read about it all on Extension 765. (His explanation of the booze he's selling is a good read, too.) And follow the director on Twitter @Bitchuation.