'Pacific Rim' Featurette: Fusing For "The Drift"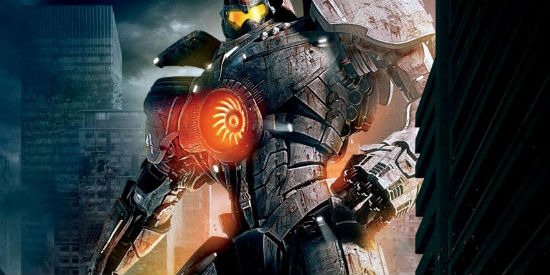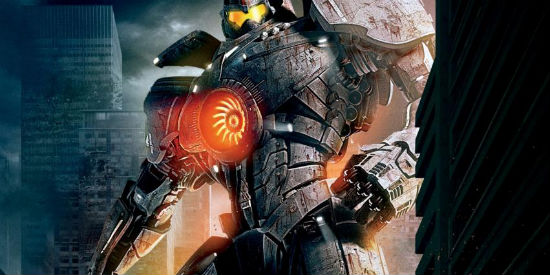 I'm really trying not to get too hopeful about Guillermo del Toro's Pacific Rim. In a visual sense, footage we've seen from the movie looks leaps and bounds beyond what we usually get from CG-heavy films. The lighting, color, and detail are all staggering. It's gorgeous stuff. I have no idea if it will work as a piece of storytelling, but I'm eager to give it a chance.
While we wait for that opening (on July 12) here's some more eye-candy to devour. The "drift space" featurette explains the piloting system for the film's giant robots. In doing so, it also gets across some of the "human interest" angle that the movie will feature, as the dual-pilot system requires what is essentially a fusion of two individuals. The pilots don't just share a vehicle; they share memories, secrets, and emotions. How will this play into the action in the film? Your guess is as good as mine at this point, but the info below will give you some ideas.
There's also a TV spot that has some bits of new footage.
And here's the TV spot:
Pacific Rim features Idris Elba, Charlie Hunnam, Rinko Kikuchi, Robert Kazinsky, Charlie Day and Max Martini.
When legions of monstrous creatures, known as Kaiju, started rising from the sea, a war began that would take millions of lives and consume humanity's resources for years on end.  To combat the giant Kaiju, a special type of weapon was devised: massive robots, called Jaegers, which are controlled simultaneously by two pilots whose minds are locked in a neural bridge.  But even the Jaegers are proving nearly defenseless in the face of the relentless Kaiju.  On the verge of defeat, the forces defending mankind have no choice but to turn to two unlikely heroes—a washed up former pilot (Charlie Hunnam) and an untested trainee (Rinko Kikuchi)—who are teamed to drive a legendary but seemingly obsolete Jaeger from the past.  Together, they stand as mankind's last hope against the mounting apocalypse.