'The World's End' Trailer: Prepare To Get Annihilated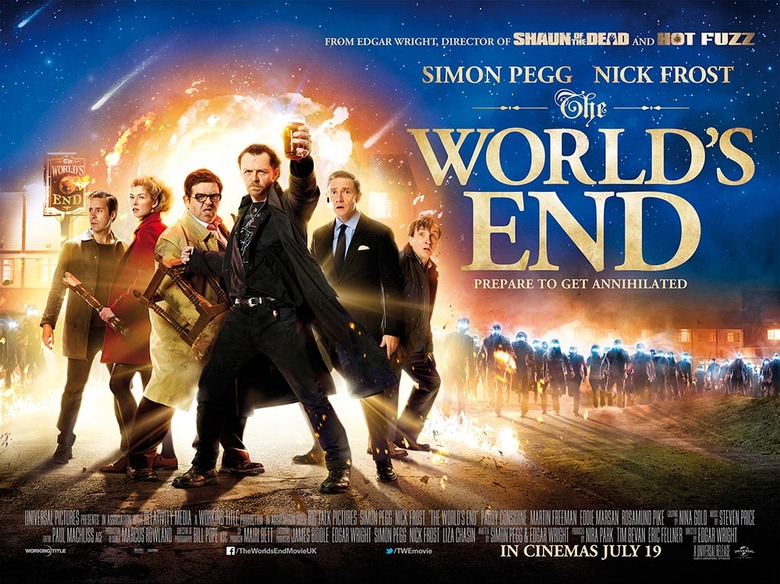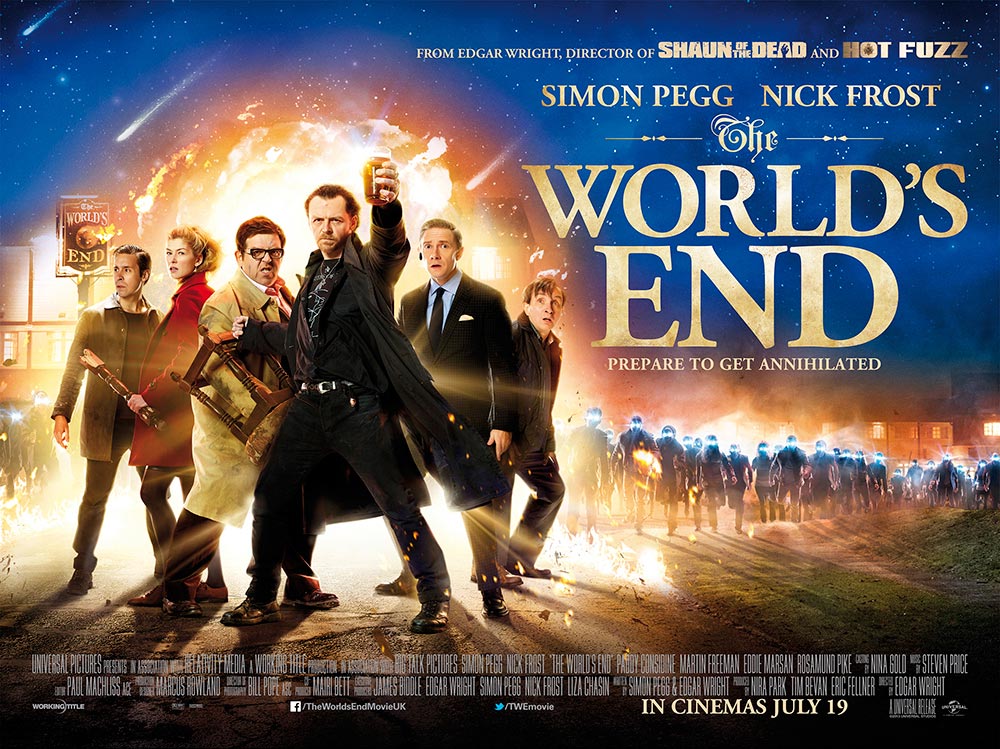 Here's the second trailer (well, the first US one) for Edgar Wright's new film The World's End. Five friends (played by Simon Pegg, Nick Frost, Paddy Considine, Martin Freeman, and Eddie Marsan) reunite to complete the epic bar crawl they never manage to finish twenty years ago. But things are different, and it isn't just because they're older, and (probably not) wiser. There's something genuinely wrong in their old hometown.
As it turns out, the town has been taken over by... well, just watch the trailer. Rosamund Pike also has a big role in the film that caps off the (very) loose trilogy of films that began with Shaun of the Dead and Hot Fuzz. This trailer suggests that The World's End has the same zing as those two films, but with a hell of a lot more going on in the effects department. Wright doesn't need the effects, because he can make something lively and entertaining with just two people sitting in an empty room, but it does look like he's having a grand time with the action.

Yahoo has the trailer. The World's End opens in the UK on July 19 and in the US on August 23.
Director Edgar Wright and actors Simon Pegg and Nick Frost reunite for a third film following the successes "Shaun of the Dead" (2004) and "Hot Fuzz" (2007). In "The World's End," 20 years after attempting an epic pub crawl, five childhood friends reunite when one of them becomes hellbent on trying the drinking marathon again. They are convinced to stage an encore by Gary King (Simon Pegg), a 40-year-old man trapped at the cigarette end of his teens, who drags his reluctant pals to their hometown and once again attempts to reach the fabled pub – The World's End. As they attempt to reconcile the past and present, they realize the real struggle is for the future, not just theirs but humankind's. Reaching The World's End is the least of their worries.