'A Field In England' Trailer: From The Prolific Director Of 'Kill List' And 'Sightseers'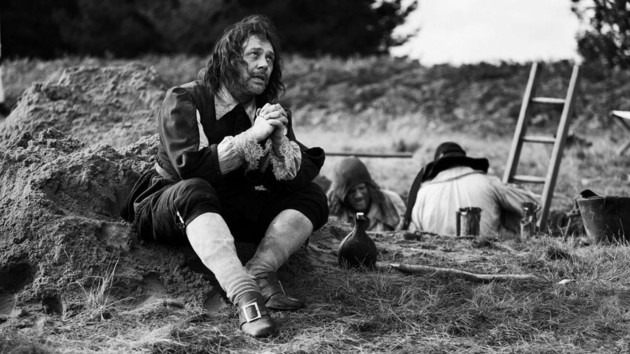 Ben Wheatley hasn't been making features for very long, but he's sure good at making his time count. In the four years since his first, Down Terrace, he's managed to direct three more, each one wonderfully dark and twisted in its own special way.
His black romantic comedy Sightseers is still in theaters over here in the U.S., but there's already a new trailer for his follow-up release, A Field in England. Even by Wheatley's standards, this one looks pretty unusual. Set in 1648 during the English Civil War, it follows a group of deserters who get captured by an alchemist and descend into a psychedelic trip. Check out the video after the jump.
A Field in England may or may not turn out to be revelatory on an artistic level, but it'll be groundbreaking in a business sense at least. The film will get an unprecedented wide release in the U.K. on July 5, when it'll land in theaters, on VOD, on Blu-ray/DVD, and on TV (Film4 channel) all at once.
That rollout won't extend across the pond to the U.S., unfortunately, but A Field in England will get a Stateside release sometime this year via Drafthouse Films.
England: 1648 AD. A small group of deserters flee from a raging battle through an overgrown field. They are captured by two men: O'Neil and Cutler. O'Neil (Michael Smiley), an alchemist, forces the group to aid him in his search to find a hidden treasure that he believes is buried in the field. Crossing a vast mushroom circle, which provides their first meal, the group quickly descend into a chaos of arguments, fighting and paranoia, and, as it becomes clear that the treasure might be something other than gold, they slowly become victim to the terrifying energies trapped inside the field. A Field In England is a psychedelic trip into magic and madness from Ben Wheatley – award-winning director of Down Terrace, Kill List and Sightseers.