Bryan Singer Shows Off Blue Jennifer Lawrence As Mystique In 'X-Men: Days Of Future Past'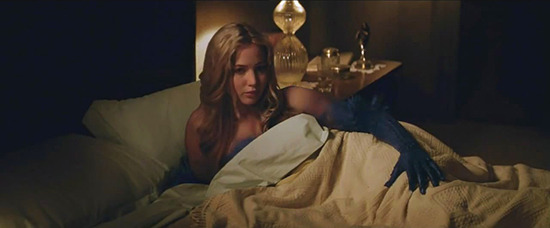 Your daily dose of Marvel Mutant Mayhem isn't really much as far as mayhem goes, but if you're a big fan of body paint then this one is going to go over well. Producer/director Bryan Singer is hip-deep in X-Men: Days of Future Past at the moment, and has been tweeting occasional photos of his cast as they make their way to set. Today he offers up a shot of Jennifer Lawrence in full-on makeup and paint as the shape-shifting mutant Mystique.
Here's a larger version.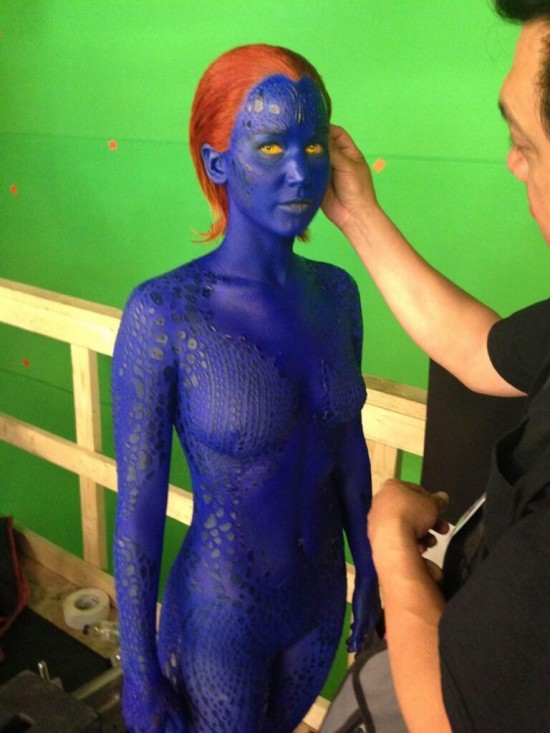 X-Men: Days of Future Past unites the cast of the first trilogy of X-Men films, along with the major players (such as Lawrence) from X-Men: First Class. The time-travel storyline sees the characters trying to prevent a possible future in which mutant-hunting sentinels are used to herd mutants into internment camps, and where some of the most powerful mutants have been murdered outright.
The film also stars Hugh Jackman, Halle Berry, Patrick Stewart, James McAvoy, Ellen Page, Shawn Ashmore, Michael Fassbender, Ian McKellan, Anna Paquin, Omar Sy, Daniel Cudmore, Booboo Stewart, Fan Bingbing, and Peter Dinklage. It opens on July 18, 2014.