'Kings Of Summer' Red-Band Trailer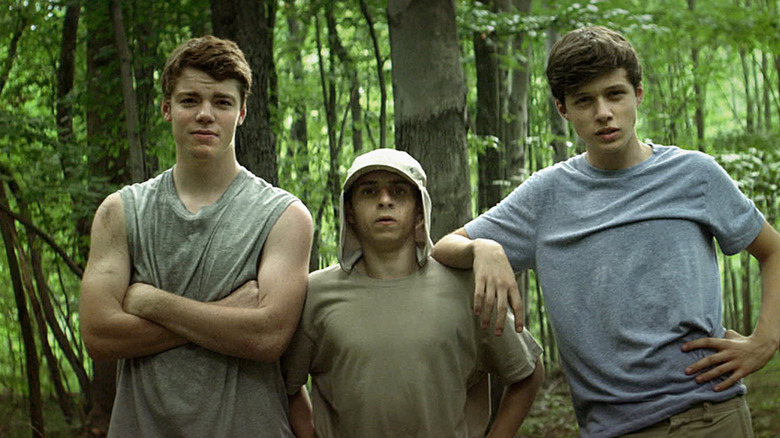 This new red-band trailer for The Kings of Summer, from Jordan Vogt-Roberts, does a much better job of capturing the movie's character, humor, and adolescent unease than the first trailer did. In fact, this is the look at the film that audiences should have had in the first place.
Nick Robinson, Gabriel Basso, and Moises Arias play three kids who take off into the woods to build their own house over the course of a summer, while Nick Offerman, Megan Mullally, and Alison Brie play family of a couple of the kids, and actors like Kumail Nanjiani, Mary Lynn Rajskub, and Hannibal Buress show up in comic supporting roles. You'll see a lot of them in the trailer. A lot of the interaction of the core character trio here is limited to their forest shenanigans, but that's a great way to get to know them.
The Kings of Summer opens on May 31.
Premiering to rave reviews at the 2013 Sundance Film Festival, THE KINGS OF SUMMER is a unique coming-of-age comedy about three teenage friends – Joe (Nick Robinson), Patrick (Gabriel Basso) and the eccentric and unpredictable Biaggio (Moises Arias) – who, in the ultimate act of independence, decide to spend their summer building a house in the woods and living off the land. Free from their parents' rules, their idyllic summer quickly becomes a test of friendship as each boy learns to appreciate the fact that family – whether it is the one you're born into or the one you create – is something you can't run away from.