Rumor: Jonathan Rhys Meyers In Talks For 'Star Wars Episode VII'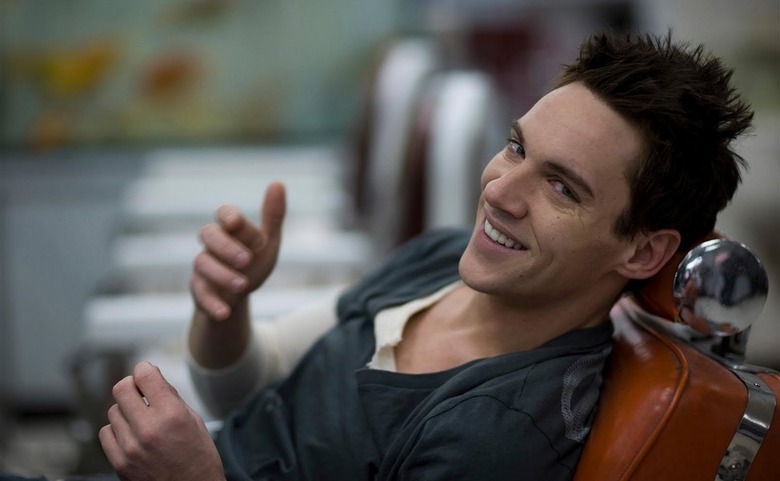 Not all Star Wars Episode VII rumors are created equal. While a handful of the ones we've heard have proved to be true (the return of Harrison Ford, Carrie Fisher, and Mark Hamill, for example), many more have turned out to be little more than wishful thinking.
According to a new report making the rounds today, Jonathan Rhys Meyers is already in talks for the new film. On the surface of it, the rumor doesn't sound more or less plausible than any other we've heard. Considering the source, though, there's reason to treat this one a little more seriously than most. Hit the jump to get the details.
Rhys Meyers hasn't had much experience with franchise pictures. In fact, he's only appeared in one to date, and in a co-starring role at that. But seeing as that movie happened to be Abrams' Mission: Impossible III, it's probably a reasonable assumption that it helped him nab the part.
The Irish actor got his start in film in the '90s, but has been better known for his TV work as of late. He had a starring role as Henry VIII in Showtime's The Tudors, and will star in NBC's Dracula this fall. (Dracula may be the best suggestion that this rumor is off. Commitment to the show, if it is successful, could be problematic.) On the big screen, he has Mortal Instruments: City of Bones coming out in August.
If the rumor pans out, Rhys Meyers would be the first new actor signed on for Episode VII. The only (more or less) confirmed casting so far has involved returning stars, namely Ford, Hamill, and Fisher. No plot details have been revealed about the new film so far, and since it's an Abrams film that'll probably be the case for a long long time. Star Wars Episode VII lands in 2015.