This Week In Trailers: 20 Feet From Stardom, Thérèse Desqueyroux, The Stoker, Hey Bartender, The Nostalgist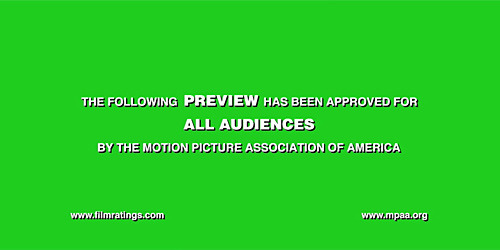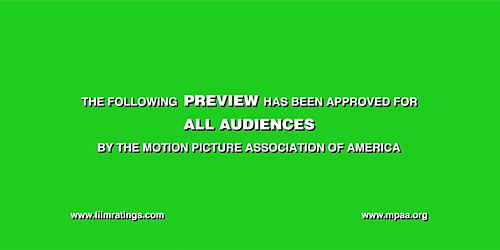 Trailers are an under-appreciated art form insofar that many times they're seen as vehicles for showing footage, explaining films away, or showing their hand about what moviegoers can expect. Foreign, domestic, independent, big budget: What better way to hone your skills as a thoughtful moviegoer than by deconstructing these little pieces of advertising? This week we get Tautou'd in France, go on soul patrol, get ourselves a Sidecar from a hipster with a waxed mustache, and throw a dead body in a fire.20 Feet From Stardom Trailer
Raise your hand if all you know Darlene Love  from is being Sgt. Roger Murtaugh's wife in the Lethal Weapon films.
My hand's in the air and it's either because I haven't paid her any attention or have a horrible grasp on background singers from decades ago. Either way, this trailer proves its point right out of the gate. It establishes why these women are the unsung champions of the music that they helped to enhance and does it quickly.
Director Morgan Neville gets an automatic pass, a benefit of the doubt, from me for producing one of THE best documentaries from last year, Beauty is Embarrassing. And you can see why he's so deft at getting to the heart of a project. I didn't know these women from anything before the trailer began but I'll be damned if I wasn't just dialed in to the hopes and dreams these women had when they started and where life took them from there. The peppering of pull-quotes is very classy, unobtrusive, and simply glides them in effortlessly. This is a story I didn't know I wanted to know more about until I saw the trailer.
Hey Bartender Trailer
I'm a fan of Portlandia. Even bigger fan of the episode dealing with the mystique, allure, and attraction of mixologists. Bartenders.
Director Douglas Tirola, his documentary All In: The Poker Movie starred a bevy of names within the card community, even Matt Damon slipped in to say a few words, has pivoted from poker to potent potables. And what an interesting topic it is. Those of you who have had the pleasure of catching Zane Lamprey's many drinking show incarnations know that this is an arena that is peppered with people who know how to make great beverages and tell you the method behind them as if they were chefs talking about an incredible dish.
The trailer is jam packed with various bar jockeys doing what comes natural for them while showing us all the various ways they can make a Shirley Temple. I'm literally entranced by the shakka-shakka-shakka as we just descend into a series of clips that are completely out of any kind of order but that's kind of allure. Without having anything guiding this train it's just fun to take a winding road towards something that at least feels light and breezy. We're certainly not going to find the meaning of life in the metal whistle blowing, megaphone blaring antics of your average bartender at Chili's but this is like a madeleine cookie: just satisfying enough to hold you over until a real meal comes by.
The Stoker Trailer
This is an odd one.
There was no question that I was going to include this after seeing the trailer last week. Director Aleksey Balabanov's portrayal of a war veteran whose sole job in life is to take care of a furnace with the hitch that local mobsters are using the furnace to dispose of bodies. It's creepy, evocative, employs a little bit of obfuscation, but it just really hits the mark.
Finding out that Balabanov died this week of a heart attack just puts a sad spin on things.
The movie seems as morose as the real life death but it's brilliance is how well it tells a story without ever saying it. We have someone who is dedicated to keeping some industrial strength fires going and then we have heavies who need those fires to burn bodies. It's pretty simple, cut and dry, but the music is a jaunty tone that gets me thinking how bad could killing be with a soundtrack like this? Either way, I'm grooving on this trailer if not to honor a recently passed director but because it's weirdly compelling. There's a real lo-fi quality to it and even though there isn't a shred of narrative guidance there isn't much more to say beyond that this is a story that deals with a coal shoveler and some bad guys looking to burn bodies. Good enough for me.
Thérèse Desqueyroux Trailer
I go either way when it comes to period pieces.
You either have to bring it like Sofia Coppola did with Marie Antoinette or you need to have something incredibly interesting to explore. For me, it's the story's plot which reads thusly:
The narrator, the titular Thérèse, has been tried for poisoning her husband Bernard by overdosing him with Fowler's Solution, a medicine containing arsenic...Thérèse reflects at length on her life so far, trying to understand what brought her to continue poisoning her husband after she observed him taking an accidental overdose. She suggests that her actions were part of an "imperceptible slope", caused in part by the pressures of motherhood and marriage and the stifling life of a Catholic landowner's wife in 1920s rural France.
As a fan of Audrey Tautou and Gilles Lellouche (for real, this guy is a pretty close facsimile to Jean Dujardin) this is really a one-two punch for me of great actors and an interesting plot. Director Claude Miller has an assured hand as this really does appear to be about the story more than anything else. It might appear to stray into that Merchant Ivory territory but it's a welcome foray when you have such talents as these. The trailer is all about how much emotion can be put up on display, the dramatics, the hysterical outbursts, and an ending that is good enough to keep you wondering what exactly is afoot here. Classy.
Nota bene: If you have any suggestions of trailers to possibly be included in this column, even have a trailer of your own to pitch, please let me know by sending me a note at Christopher_Stipp@yahoo.com or look me up via Twitter at @Stipp
In case you missed them, here are the other trailers we covered at /Film this week:
The Young and Prodigious Spivet Trailer - Looks drenched in color and positively Royal Tenenbaums-y.
Europa Report Trailer - For a teaser, it's about as good as it can be. Doesn't give up much, tantalizes you.
The Kings of Summer Red Band Trailer – Huge improvement over every version so far.
Blood Ties Trailer - Has the dated sheen of a nice throwback yarn.
The Wolverine Trailer #2 - Tis the week for improvements, it seems. This version has everything the first one lacked.
A Field In England Trailer - Looks delectably strange and bizarre.
The Lone Ranger Trailer #4 - I'm still kind of into the vibe of this thing.
V/H/S/ Trailer - The first one didn't do much for me so I'm still holding out hope there's more scare than gore.
Byzantium Trailer - Cool it with the bombast. So needlessly dramatic.
Man of Steel Trailer #4 - Yes!
The World's End Trailer - Slow going at first but, man, does it ever kick into overdrive.
Delivery Man Teaser - I know a lot of people say this but here goes: I'd rather watch the original.
Don Jon Trailer - Love the tempo and comedic flourishes.
Borgman Trailer - It certainly is original, I'll give it that.
Metallica: Through The Never Trailer – Not being fan withstanding, this was a pretty infectious trailer that makes you want to tear down drywall with your bare hands.
Maniac Trailer - Not so sure I'm a fan of the first person. Doesn't really translate well to the trailer.
We're The Millers Trailer - Hey, it won me over. What can I say, I'm pretty easy like that sometimes.
Rush Trailer - I'm not sure if this even matinee worthy. I feel we've been here, done that.
The Act of Killing Trailer – What a fascinating exploration of a pack of killers.
Monsters University Trailer – Really would be delighted if it just could be a fun time at the movies.