Sean Penn In Talks For Paul Thomas Anderson's 'Inherent Vice'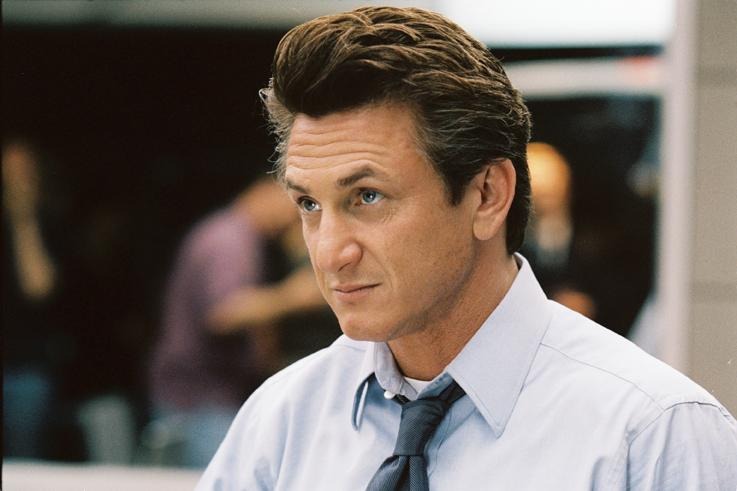 Ask any actor to name the filmmakers they're desperate to work with and a name that comes up more often than not is Paul Thomas Anderson. The proof is in the increasingly impressive and eclectic list of actors joining his upcoming crime film, Inherent Vice. So far there's Joaquin Phoenix, Benicio Del Toro, Owen Wilson, Reese Witherspoon, Jena Malone, Kevin O'Connor and Martin Short. Now another major name has been added: multiple Oscar-winning actor Sean Penn is in talks to join the film.
Cigarettes and Red Vines broke the news. They couldn't confirm which role he's playing, but suggested it might be a particularly mean loan shark.Inherent Vice is based on the Thomas Pynchon novel of the same name, which has about two dozen speaking roles. The only actors whose roles are fully confirmed are Joaquin Phoenix, as the lead character Doc Sportello, a pothead private detective who gets wrapped up in a bizarre case when his ex-girlfriend stops by for a visit, and Owen Wilson as Coy Harlingen, a surf-saxophone player. The rest of the roles are either mysteries or merely educated guesses, Penn included.
Anderson is likely to start filming in the next few weeks and, once that happens, we'll hear a full cast list and who each person is playing. Until then, we'll keep letting you know who is joining what's shaping up to be Anderson's most impressive cast yet. Of note, none of the actors mentioned so far are considered part of Anderson's regulars, so you'd have to imagine some combination of John C. Reilly, Melora Walters, Phillip Seymour Hoffman, and Philip Baker Hall could show up, too.