Summit Re-Ups Writers For 'Red 3'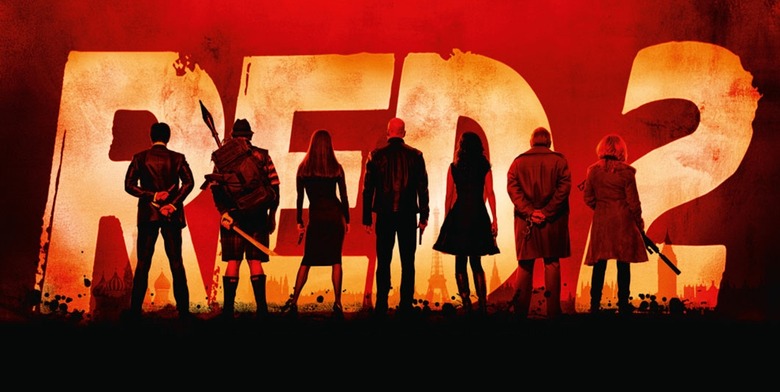 Briefly: We haven't even seen Red 2, but Summit is confident enough in the film that writers Jon and Erich Hoeber have been signed to write a third. The brothers wrote the first two films, so they're as familiar as it is possible to be with the material. Not a bad outcome for the original film based on the comic by Warren Ellis and Cully Hamner that focused on aging black ops characters being drawn back into action.
Red 2, directed by Dean Parisot (Galaxy Quest), opens on July 19, at which point we'll see if augmenting the original cast (Bruce Willis, Helen Mirren, John Malkovich and Mary-Louise Parker) with Anthony Hopkins and Catherine Zeta-Jones worked out. Based on the fact that test screenings have led to Summit hiring writers for a third, perhaps it's all coming together a bit better than the first film did.
There's no cast in place for a third Red film at this point, but if things turn out well for the second film when it hits this summer, production on the third could kick off as early as January 2014. [THR]