Behind The Scenes B-Roll Footage From 'Fast And Furious 6 And 'The Hangover Part III'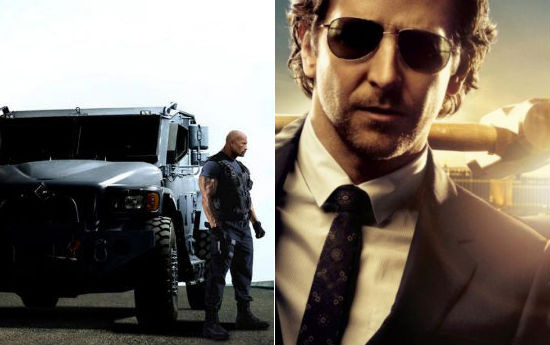 In one week, Vin Diesel's fast cars and Bradley Cooper's frequent carnage are going head to head at the box office. The Hangover Part III and Fast and Furious 6 each open over Memorial Day weekend, in what's poised to be the biggest showdown of the summer. They're both films with built-in fanbases aimed at the same demographic. The potential battle is so intense (as far as box-office goes) that The Hangover pushed its opening up a day.
We'll have to wait until next weekend to see who comes out on top but, before that, we have a battle of behind the scenes B-roll. Footage from both the Justin Lin action extravaganza and Todd Phillips comedy has come online. Does it shine a light on who'll be victorious?
Thanks to Trailer Addict for all these links. The first two are from The Hangover Part III
And then there are five (why not six?) from Fast and Furious 6.
Five versus two? Fast and Furious 6 wins this round. Which film are you more excited for?