'Europa Report' Trailer: Trying To Do Something Great For Mankind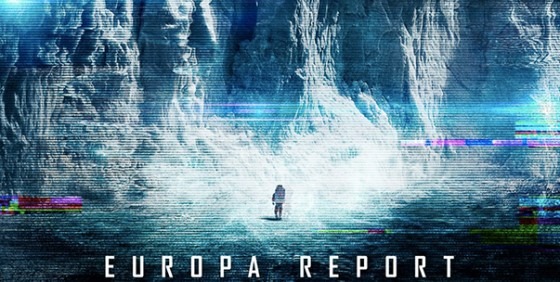 The indie Europa Report features Sharlto Copley (District 9, Elysium) and Michael Nyqvist (The Girl With the Dragon Tattoo, Mission: Impossible – Ghost Protocol) as members of a crew in space. The film has been fairly under the radar until now, with only a couple images, a poster, and some teaser footage to give us an idea of what to expect.
Now a trailer introduces the crew that is making a voyage to Jupiter's moon Europa, and starts to give away glimpses of just how things go wrong as the crew is millions of miles from Earth. The found-footage aesthetic appears to be used to good effect, and there's a final shot in this trailer that is just chilling — just as much so as anything in the trailer for Gravity. Europa Report has also been said to be very quiet and low-key, and I wouldn't be surprised to find that this trailer makes the film look like a more conventional bit of found-footage horror in order to get audiences into the theaters.
Europa Report opens on August 2. Apple has the trailer.
EUROPA REPORT follows a contemporary mission to Jupiter's moon Europa to investigate the possible existence of alien life within our solar system. When unmanned probes suggest that a hidden ocean could exist underneath Europa's icy surface and may contain single-celled life, Europa Ventures, a privately funded space exploration company, sends six of the best astronauts from around the world to confirm the data and explore the revolutionary discoveries that may lie in the Europan ocean. After a near-catastrophic technical failure that leads to loss of communication with Earth and the tragic death of a crewmember, the surviving astronauts must overcome the psychological and physical toll of deep space travel, and survive a discovery on Europa more profound than they had ever imagined.