Vin Diesel Reveals 'Fast And Furious 7' Locations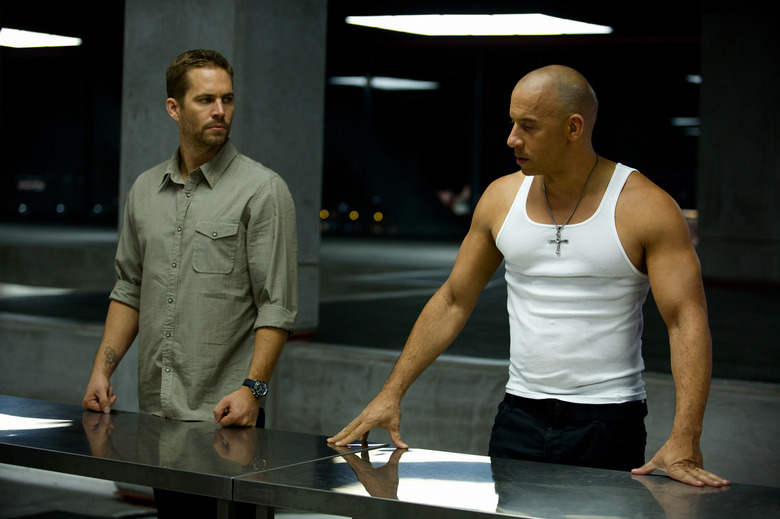 Fast and the Furious 6 (or just Furious 6) opens today outside the US, and next week in the States. There's already plenty of talk about the seventh movie in the series, which will bring back most of the major cast from the last few films, and will feature a new villain. James Wan (Saw, Insidious) will take over as director, as Justin Lin finally moves on.Vin Diesel has been the source of quite a bit of news about the series over the past year or two, and now he throws out two locations for the seventh chapter. One won't be much of a surprise, while the other is something new. We'll keep all the main info after the break, so as not to spoil any secrets of Furious 6 for those who haven't been tipped to the details of the current film's ending.
Diesel told Digital Spy, "We have a stint in Tokyo and there is the Middle East next, that could be interesting."
The third film in the series, Tokyo Drift, took place (obviously) in Japan's massive capital. Without giving too much away, we'll just say that Tokyo Drift takes place after the events of the films that followed it. Vin Diesel's cameo at the end of Tokyo Drift brought the actor back into the series, but that will also possibly be the kickoff for the seventh film.
As for the detour to the Middle East, arms dealers and military operations play an increasing role in the films, so that could be a clue to the reason. I won't make assumptions about the villain, but when audiences see the sixth film, the new baddie's place in things — and the way in which it ties up a lingering plot point in the series while also opening up a new avenue — will be made more clear.
Fast and the Furious 7 will shoot soon, and has a release date set for July 11th 2014.