Emily Blunt And Christine Baranski Follow Rob Marshall 'Into The Woods'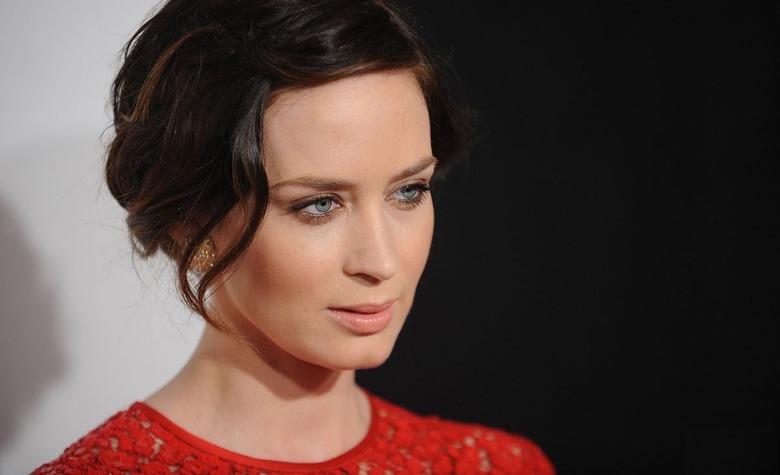 Rob Marshall has directed one really good musical (Chicago) and one not-so-great one (Nine). Presumably it's the former that has Hollywood's biggest stars eagerly lining up for his next one.Emily Blunt and Christine Baranski have entered negotiations to team with Marshall for Disney's Into the Woods, joining Johnny Depp, Meryl Streep, Jake Gyllenhaal, and Chris Pine. The fairy tale mash-up is based on a Broadway musical by Stephen Sondheim. More details on their roles after the jump.
Broadway star James Corden has been linked to the part of the baker, but his casting hasn't been confirmed yet. Blunt is in talks for the female lead role of his wife. Baranski's part hasn't been revealed, though she played Cinderella's mean stepmother in a script reading a few months back. As previously reported, Pine and Gyllenhaal are circling the roles of Cinderella and Rapunzel's self-absorbed princes, Streep is set to play the witch, and Depp will portary a sexy wolf.
Like Pine and Gyllenhaal, Blunt doesn't have much experience with movie musicals. Baranski, on the other hand, has previously demonstrated her vocal talents in Mamma Mia! and Marshall's Chicago. Blunt recently wrapped Doug Liman's All You Need is Kill with Tom Cruise, and was seen last month in the dramedy Arthur Newman. Baranski has a regular role on CBS' The Good Wife, but hasn't appeared on the big screen since 2010's The Bounty Hunter.
No release date has been announced for Into the Woods, but with the film on track to shoot this fall we can likely expect it in theaters sometime next year.
[Source: The Wrap]