Gareth Edwards Speaks About 'Godzilla' With One Year Until Release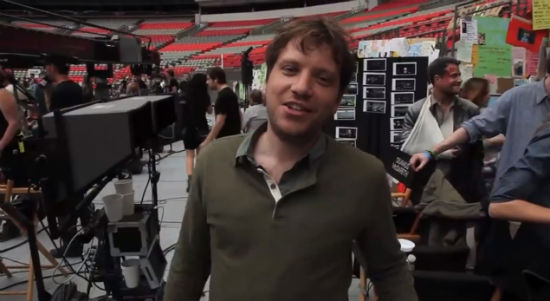 The Legendary Pictures and Warner Bros. film Godzilla will be unleashed May 16, 2014. That's one year from today, and to mark the occasion, director Gareth Edwards put up a quick video to discuss where the production currently stands.
The video was posted on the Legendary YouTube channel, which is seemingly gearing up to be a great behind-the-scenes resource.
The "Lizzy" he refers to is likely Elizabeth Olsen. She's joined by Aaron Taylor-Johnson, David Strathairn, Bryan Cranston, Ken Watanabe, Juliette Binoche and Sally Hawkins in the monster remake.