Scarlett Johansson Tackling Truman Capote's 'Summer Crossing' For Directorial Debut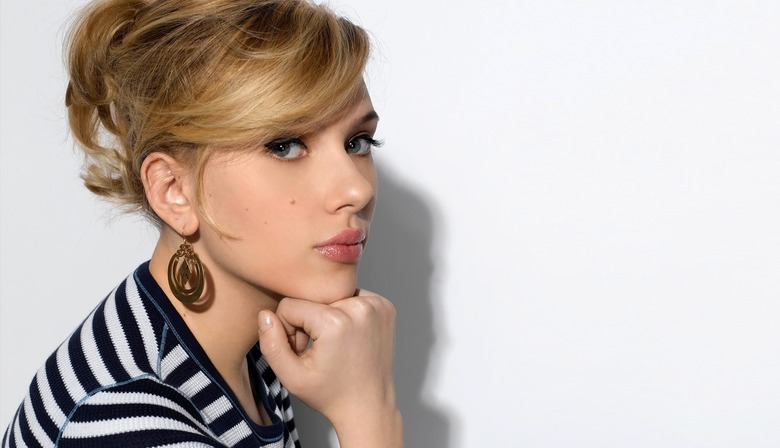 Having just come off of one actor's feature directorial debut, Scarlett Johansson is now preparing to make her own. And she's starting with a property that has some pedigree: Summer Crossing, a "lost" Truman Capote novel about a young debutante in New York City.
The move is hardly an unexpected one. The project's been brewing for a couple of years already, and prior to that Johansson took her first stab at directing with a short film starring Kevin Bacon. More details on her new movie after the jump.
Several years ago I began working alongside the Capote estate and writer Tristine Skylar to adapt Summer Crossing, an inspired early work of Truman's which has long captured my heart. Being able to bring this story to the screen as my full-length directorial debut is a life dream and deep privilege.
Aldamisa, which is also behind Jon Favreau's Chef, is currently shopping the picture at Cannes. Oleg Boyko, Barry Spikings, and Aldamisa's Sergei Bespalov will produce, with Peter D. Graves executive producing.
Written in the 1940s, Summer Crossing would have been Capote's first novel had he not decided to destroy it. The book remained "lost" for five decades until 2004, when a nephew of Capote's former house sitter discovered the manuscript among his uncle's belongings and sent it to publishers. The story follows a teenager who strikes up a steamy relationship with a Jewish parking attendant one summer.
Johansson's on-screen career isn't showing signs of slowing down anytime soon. She's shooting Captain America: The Winter Soldier now, and has Luc Besson's Lucy and possibly Favreau's aforementioned Chef lined up beyond that. But she's had directorial aspirations for a while now. She previously made "These Vagabond Shoes" with Bacon for New York, I Love You, only for it to get cut when producers decided its style and subject matter didn't mesh with the rest of the shorts.