Chris Pine, Amanda Seyfried And Chiwetel Ejiofor Cast In Sci-Fi Adaptation 'Z For Zachariah'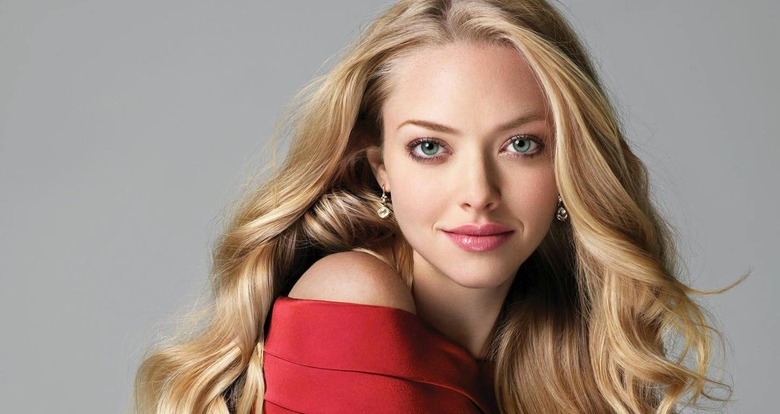 We may receive a commission on purchases made from links.
In a post-apocalyptic world, one girl believes she's the last human alive. Then she sees some smoke on the horizon, and a man appears. She and the man fall in love, assuming they're all that's left. Then another man emerges. That's the plot of Robert C. O'Brien's '70s sci-fi novel, Z For Zachariah, which is about to get the big screen treatment.
Directed by Craig Zobel (of the amazing Compliance), produced by Tobey Maguire and adapted by Nissar Modi, Amanda Seyfried will play the young girl, Chiwetel Ejiofor the man she falls in love with and Chris Pine the mysterious stranger. Filming should occur later this Summer.
The Hollywood Reporter broke the news of the deal from the Cannes Film Festival.
Though the subject-matter certainly sounds dark, it's actually considered to be a young adult novel, ala The Hunger Games. Which is probably why it's finally getting produced now, as the young adult genre with cross over potential is burgeoning.
Here's the book's brief description from Amazon. Have you read it before? What do you think of the casting?
Is anyone out there?
Ann Burden is sixteen years old and completely alone. The world as she once knew it is gone, ravaged by a nuclear war that has taken everyone from her. For the past year, she has lived in a remote valley with no evidence of any other survivors.
But the smoke from a distant campfire shatters Ann's solitude. Someone else is still alive and making his way toward the valley. Who is this man? What does he want? Can he be trusted? Both excited and terrified, Ann soon realizes there may be worse things than being the last person on Earth.