'V/H/S/2' Red-Band Trailer: Blood And Mayhem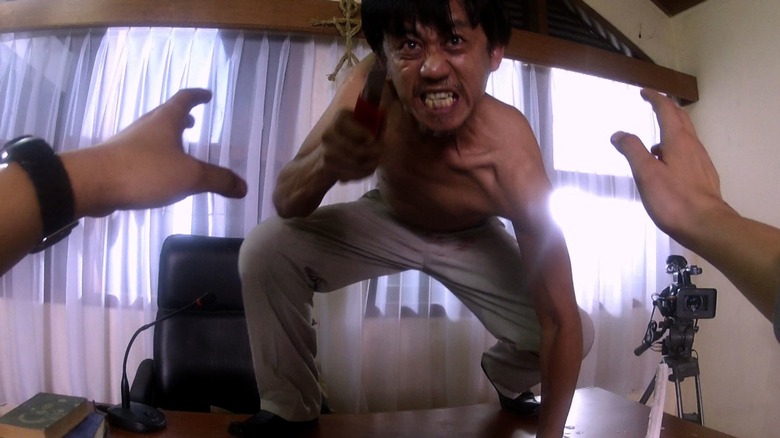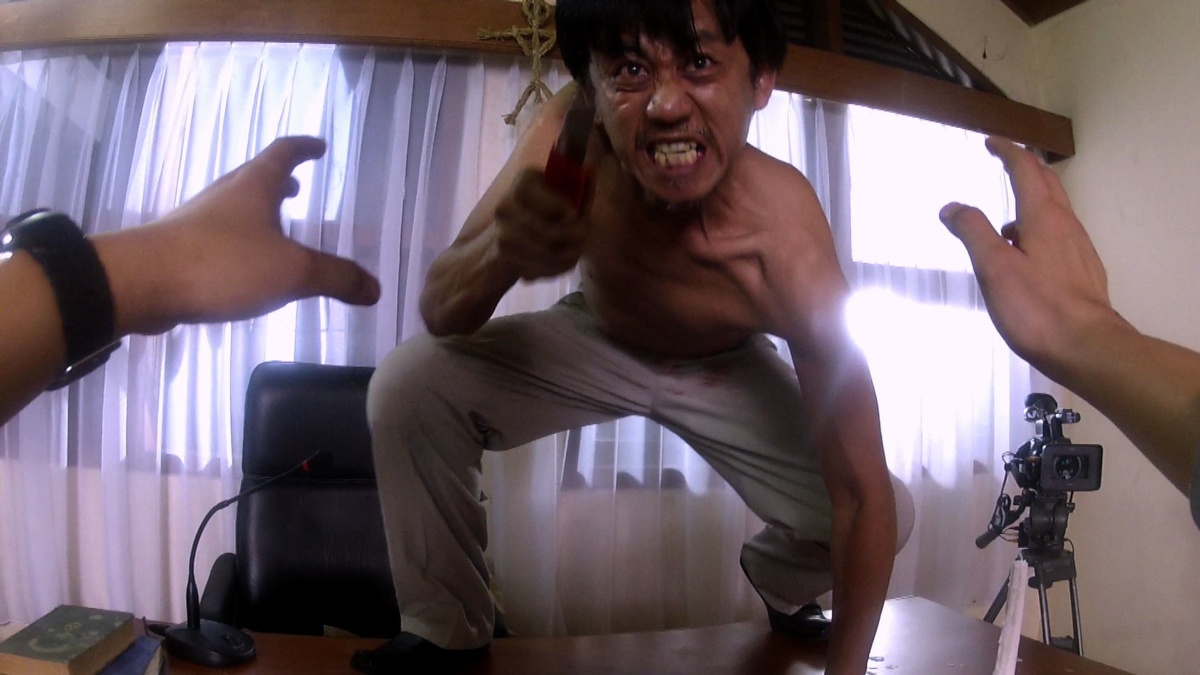 Anthologies of any kind run the risk of unevenness, just because they're composed of so many disparate parts. But the red-band trailer for V/H/S/2, at least, looks consistently terrifying. It's two minutes of great, gory scares, with tons of blood and a smattering of nudity — which means, yes, that it's very much NSFW. Watch at your own risk, and get an eyeful of some new pics, after the jump.
I've heard some great things about V/H/S/2, and the general consensus does indeed seem to be that it's way better than the first one. Even so, aren't these movie pull quotes a little much? After a point, these carefully selected phrases sound less like enthusiastic praise for V/H/S/2 than simple relief that it's better than V/H/S.
Regardless, the promo itself looks pretty fantastic — scary, insane, and even rather funny. There are so many good moments in here, in fact, that I'm a bit worried it'll turn out all the best scenes were spoiled here. If that's not the case, though, we should be in for a real treat. [Note from Russ: don't worry, there's good stuff that's barely even hinted at here.]
V/H/S/2 hits VOD June 6 and theaters July 12.
Inside a darkened house looms a column of TVs littered with VHS tapes, a pagan shrine to forgotten analog gods. The screens crackle and pop endlessly with monochrome vistas of static—white noise permeating the brain and fogging concentration. But you must fight the urge to relax: this is no mere movie night. Those obsolete spools contain more than just magnetic tape. They are imprinted with the very soul of evil.
From the demented minds that brought you last year's V/H/S comes V/H/S/2, an all-new anthology of dread, madness, and gore. This follow-up ventures even further down the demented path blazed by its predecessor, discovering new and terrifying territory in the genre. This is modern horror at its most inventive, shrewdly subverting our expectations about viral videos in ways that are just as satisfying as they are sadistic. The result is the rarest of all tapes—a second generation with no loss of quality.