'Riddick' Trailer: Catch Him If You Can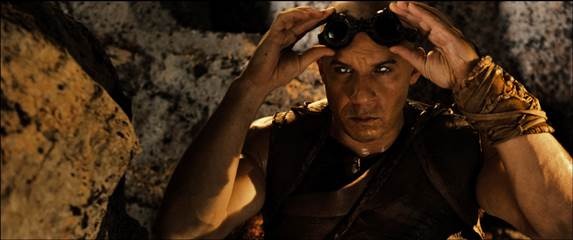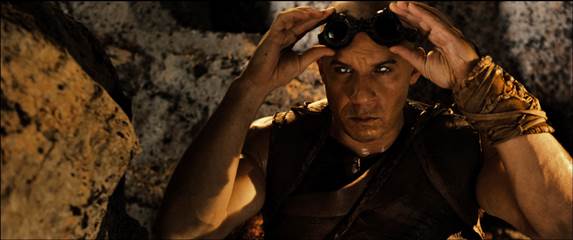 Nearly a decade after The Chronicles of Riddick, our favorite Furian warrior is finally charging back onto screens this fall with Riddick. Star Vin Diesel revealed the first peek at the new adventure a couple months back, by way of a 22-second teaser, but now there's a meatier full-length trailer to sink our teeth into. Check it out, along with a new teaser poster and images, after the jump.
Most of the Riddick materials so far have focused on the title character, but as we creep closer to the release date we're getting a much better look at some of his new foes as well. Jordi Molla, Matt Nable, Katee Sackhoff, Bokeem Woodbine, Dave Bautista, Conrad Pla, Raoul Trujillo, Nolan Funk, Keri Hilson, and returning actor Karl Urban star alongside Diesel.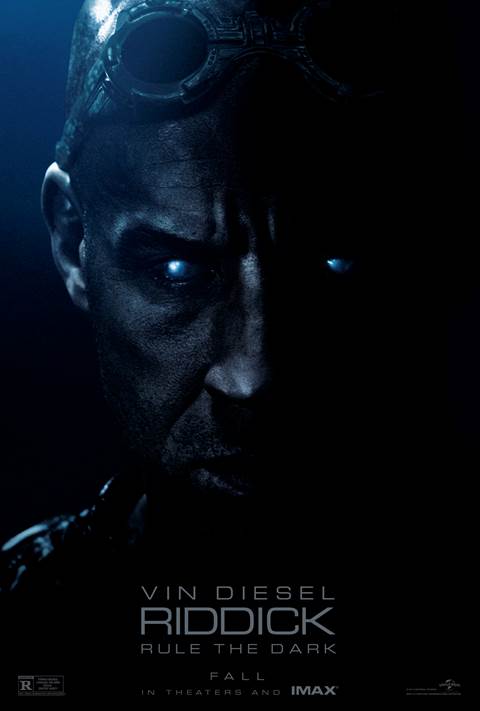 Riddick lands September 6.
In the film, the infamous Riddick has been left for dead on a sun-scorched planet that appears to be lifeless. Soon, however, he finds himself fighting for survival against alien predators more lethal than any human he's encountered. The only way off is for Riddick to activate an emergency beacon and alert mercenaries who rapidly descend to the planet in search of their bounty.
The first ship to arrive carries a new breed of merc, more lethal and violent, while the second is captained by a man whose pursuit of Riddick is more personal. With time running out and a storm on the horizon that no one could survive, his hunters won't leave the planet without Riddick's head as their trophy.