Chris Pine And Jake Gyllenhaal Will Be Singing Princes In 'Into The Woods'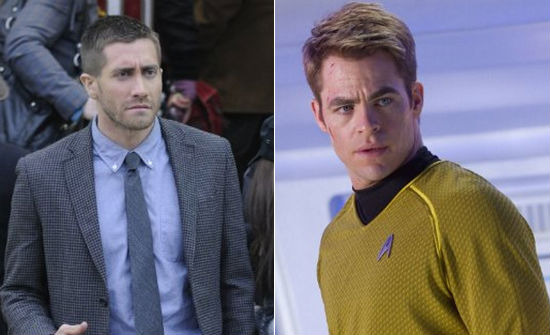 Director Rob Marshall has just cast two princes for his Disney musical Into The Woods. Star Trek's Chris Pine and Brokeback Mountain's Jake Gyllenhaal are in talks to join an increasingly star-studded cast set for the fairy-tale blending musical. Meryl Streep and Johnny Depp are already attached as the film's main witch and a sultry wolf, while Pine and Gyllenhall would be Cinderella and Rapunzel's princes. It'll mark the first time either has sung on screen.
The Hollywood Reporter broke the news of the likely casting.
Into the Woods is a Disney's film adaptation of Stephen Sondheim's Tony Award winning musical about a baker, his family, and a witch who places a curse on them. From there the characters take a trip through several classic fairy tales like Cinderella, Jack and the Beanstalk and Little Red Riding Hood.
According to the THR, these leading men are just the latest major names to join the film, which will likely start filming in the Fall. We'll have more as other major stars join the cast.