Robert Rodriguez Working On 'From Dusk Till Dawn' TV Series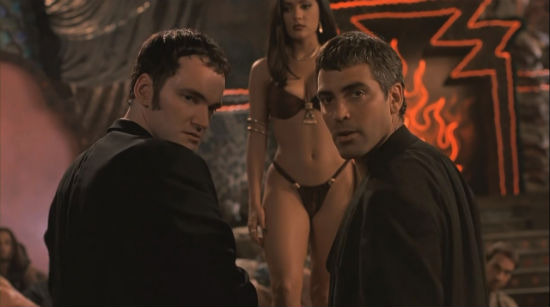 Stop me if you've heard this one. Two brothers walk into a bar with a handful of hostages. Turns out, it's a vampire bar, and they have to blast their way out. It began as a moderately successful movie, became a cult classic and now it'll be a TV series.
That's right. Robert Rodriguez and Quentin Tarantino's 1996 film From Dusk To Dawn is being adapted for television. It'll be one of the key shows on the launch of new station co-created by Rodriguez called the El Ray Network, which is owned by Univision. The English language station is set to launch later this year, with both this show and a new action show produced by Rodriguez and Star Trek writers Alex Kurtzman and Roberto Orci.
Deadline reported this news, which was announced at Univision's upfront. El Ray will be on Comcast at the end of 2013.
SPOILERS for From Dusk Till Dawn follow. 
There's no word on exactly how From Dusk Till Dawn will be adapted to television but obviously there's plenty of room for expansion. Outside of the main story of the Gecko brothers (played by George Clooney and Tarantino in the film), the ending of the film revealed the Titty Twister bar to be only one layer of a massive occult pyramid. That image alone offers a plethora of possibilities. Those stories could be sequels to the film or more likely stories told about other travelers into this vampire haven. There did seem to be a lot of history, and destruction, that took place at this pyramid over the years.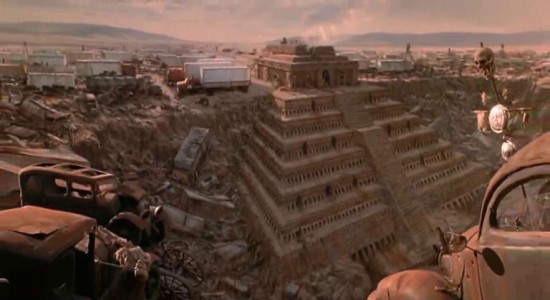 What are your thoughts on how From Dusk Till Dawn will translate to TV?