Marvel Bits: Kevin Feige Wants Dwayne Johnson, Dominic Cooper Joins 'Captain America 2', Mark Ruffalo Talks Phase Two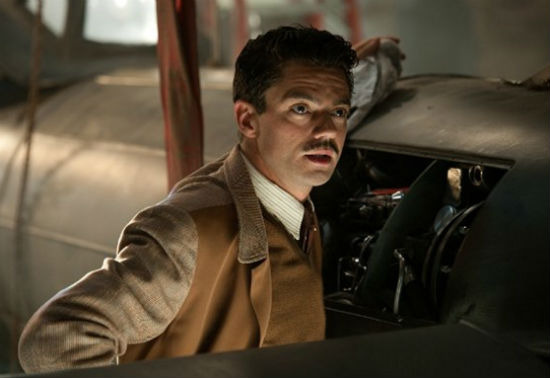 While Dwayne Johnson's plans to play DC's Lobo were dashed earlier this year, he could still find his way to another superhero movie if Marvel Studios' Kevin Feige has his way.
I think yeah, I mean his name has come up in the past. I'm a gigantic fan of his, I think he's an incredible – I might have met him once a long time ago, but I haven't really met him. I don't really know him – but I think he's an unbelievable personality and an unbelievable sort of force of nature. He's awesome in Pain & Gain, he was great in G.I. Joe, he's really kind of an amazing human being. His Twitter's always cool and he promotes the hell out of everything he does. I would love him to be part of the Marvel universe somewhere, someday.
Johnson would be a fun addition to the MCU, though Feige doesn't say exactly how the actor might fit in. Johnson has previously expressed his interest in playing Luke Cage, though as far as we know there's no Luke Cage project in the works right now. (Well, S.H.I.E.L.D. rumors notwithstanding.) Who would you like to see him play? [Collider]
After the jump, Dominic Cooper is returning for the Captain America sequel, and Mark Ruffalo talks The Avengers 2 and Iron Man 3.
Well... It's hard to say. We're shooting something for it. I've worn the costume again. But whether they just had me put it on as a joke, I don't know! [laughs] It was good fun getting back into it and he's got some very cool shades now. But who knows...
It doesn't sound like Howard plays a big role in the movie. Otherwise, Cooper would probably sound more sure of himself. But he is a key figure in the Marvel mythos, so it'll be good to have him back, even if it's only for a few minutes. [Total Film via CBM]
(Warning: This next item contains spoilers for Iron Man 3. If you haven't seen it yet, skip ahead to the comments.)
Despite the popularity of Mark Ruffalo's Hulk, the not-so-jolly green giant won't be gracing screens again until The Avengers 2. Asked whether Bruce Banner might show up in any other Phase Two Marvel movies, Ruffalo responded with a sly, "Not that I know of... yet."
But those who saw Iron Man 3 know Ruffalo's actually already made one post-Avengers appearance, in a post-credits sequence with Robert Downey Jr.'s Tony Stark. In the video below, the actor explains how the cameo came about — and the extreme measures they had to take in order to keep it a secret.